CNN's Joan Biskupic on Justices Leaking Information To Her: "Don't I wish."
Over the past several years, CNN Reporter Joan Biskupic has received leaks from the Supreme Court. It is not clear if she is talking to the Justices, to law clerks, or to people who know the Justices or law clerks. Based on these leaks, Joan wrote about private conferences, internal deliberations, changes in opinion authorship, and even personal dynamics between the Justices. These leaks are intriguing, but ultimately, dangerous for the Court.
I don't blame Biskupic. She is a committed reporter who does her job. It isn't her role to preserve the Court. Her job is to report. And she does it better than just about anyone else.
Shortly after the October 2020 term concluded, I started the countdown for Biskupic's next leaks. But this year was different. Her reporting from the current term lacked any inside information. I speculated that Justice Ginsburg's absence may have dried up her sources.
Now, here we are in early September. The Supreme Court's shadow docket is in overdrive. And people are clamoring for inside information about the Court's deliberations. But Biskupic has not published any inside information.
Mike Sacks tweeted, "I am honestly astounded the liberal clerks or even justices haven't started leaking deliberations on big cases yet given how hopeless their cause is now." He added, "If the current crop of liberal SCOTUS clerks remain too careerist to leak what's going on to us around here, then yo justices lurking here at least go tell it @JoanBiskupic like you always do."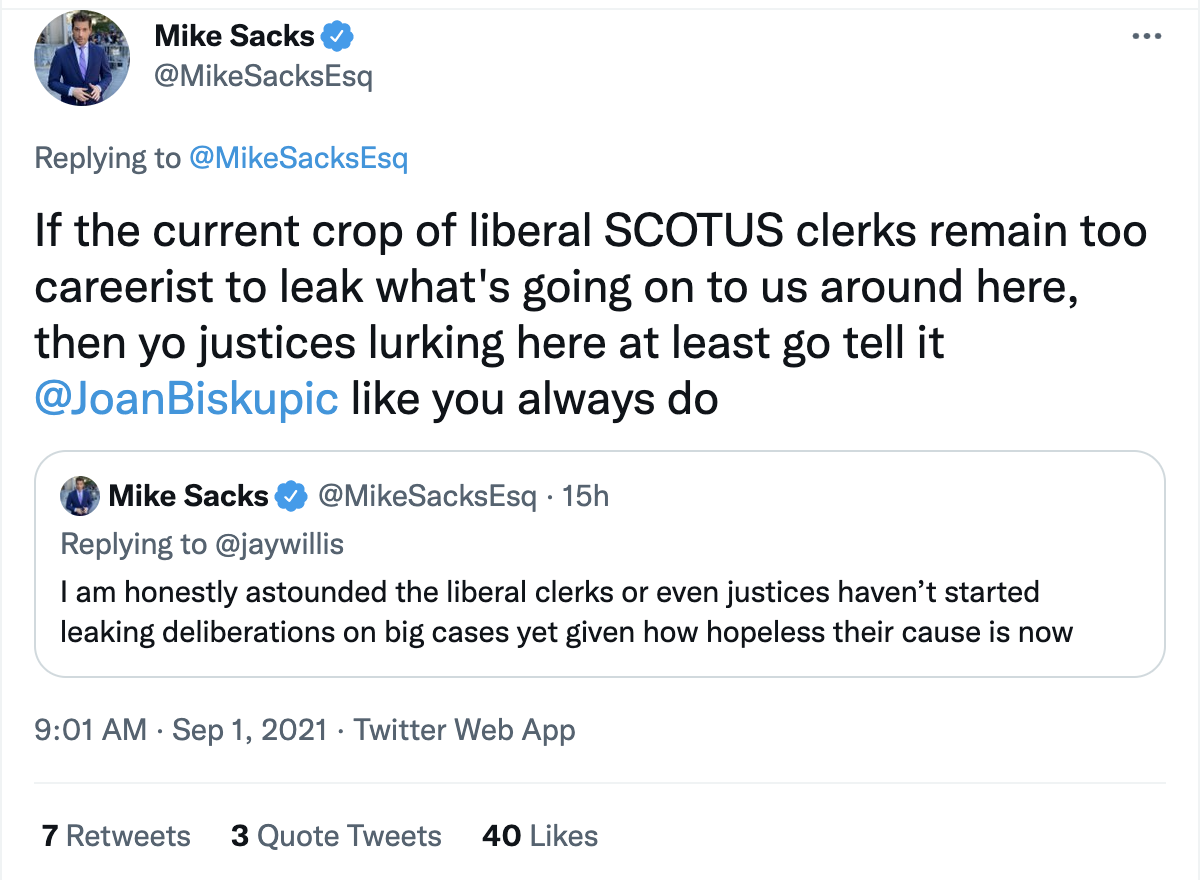 Joan replied, "Don't I wish."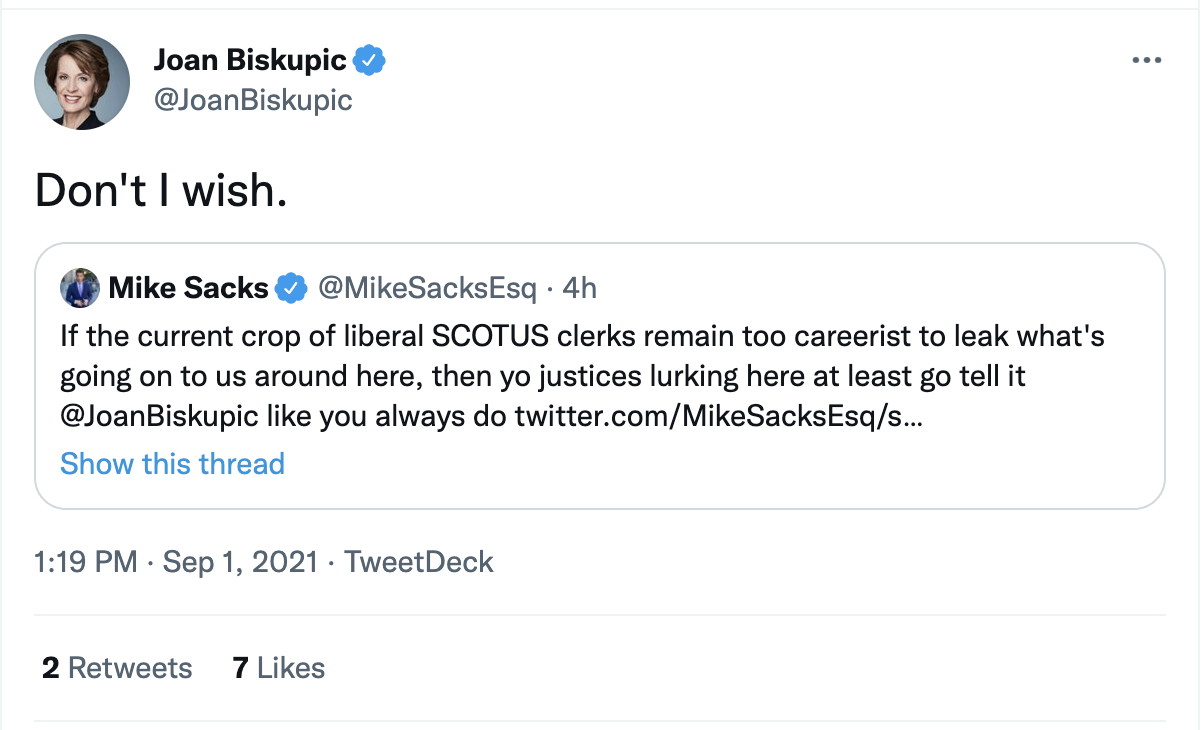 I was shocked by this tweet. I don't recall ever seeing a Supreme Court reporter make a public appeal to the Justices to leak information. Usually, these entreaties are made through backchannels. But Joan has now sent out the Bat Signal, seeking help. Leaking private deliberations violates the canons of judicial ethics. Granted, the Supreme C
Article from Latest – Reason.com
Comments
comments