Reason Is a Finalist for 15 Southern California Journalism Awards
The Los Angeles Press Club today named the finalists for the 2021 Southern California Journalism Awards. I am proud to share with Reason readers and supporters that our writers, producers, and contributors are up for the win in 15 categories across print, online, and broadcast media.
Now in their 63rd year, the Southern California Journalism Awards honor stories published in and about Southern California by a broad spectrum of media outlets and journalists. The Reason Foundation, which publishes this magazine, is headquartered in Los Angeles and has been a member of the LAPC for over a decade. We consider it an honor to have our work critically examined and recognized by members of other press clubs, who hold a range of views and serve as judges. 
Without further ado, let's fête some of that good work. Winners will be announced on October 16. 
"Every Political Ad Ever," by Reason TV Director of Special Projects Meredith Bragg, Producer Austin Bragg, and Remy, is a finalist for best humor/satire writing in the print/online category and in the broadcast category:
"Hospital Technicians Ignore Copyright Law to Fight COVID-19," by Reason TV Senior Producer Paul Detrick, is a finalist in the solutions journalism category: 
"Coronavirus Cuisine," written by contributor Jacob Grier and published in our August/September 2020 issue, is a finalist in the pandemic reporting category:
A few months into life under COVID-19, we're beginning to figure it out. The combination of state lockdowns and public fear of the virus has gutted the hospitality industry at all levels, taking down businesses of every size and stature. Serving a quality product and cultivating a loyal following is no guarantee of success in the present crisis. Through no fault of their own, many beloved places will shutter forever. But amid the grim news, some of the top bars and restaurants in the country are finding innovative ways to survive. They provide hopeful glimpses into the possible future of a drastically altered dining culture.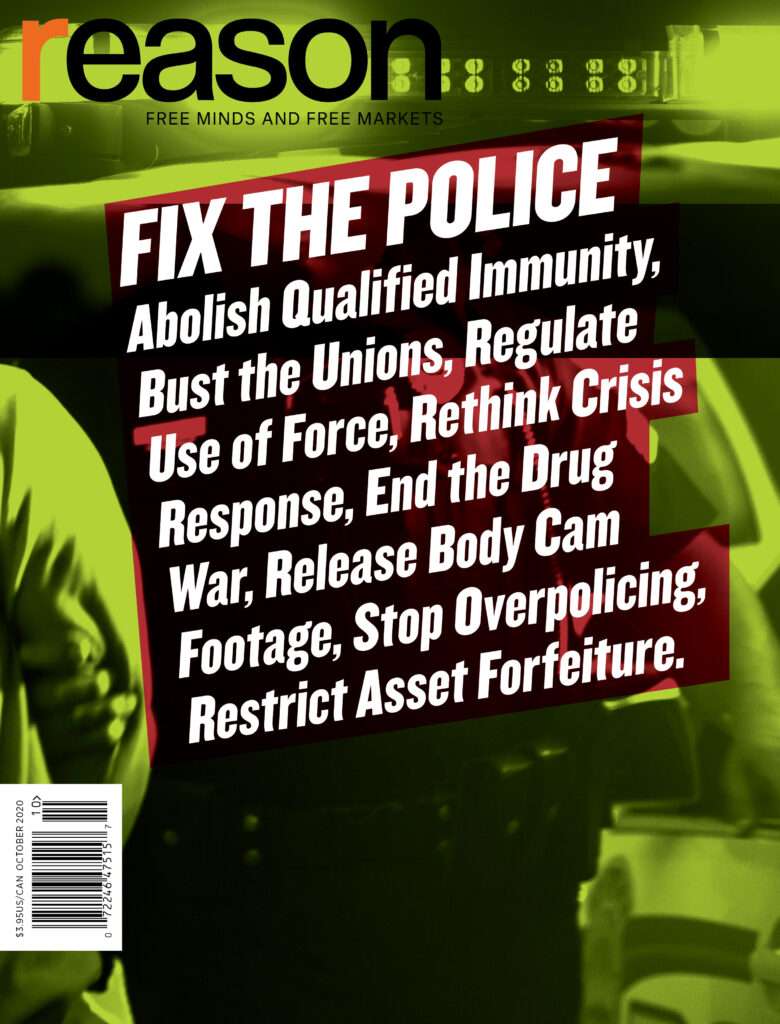 Our October 2020 special issue on fixing American policing, designed by Reason Art Director Joanna Andreasson, is a finalist for best single issue.
"Against the New Nationalism," written by Reason Managing Editor Stephanie Slade and published in our April 2020 issue, is a finalist for commentary published in a magazine: 
Today's nationalists think the federal government has an obligation to actively pursue what they call the "national interest." Any agenda that assumes the existence of such a thing must
Article from Latest – Reason.com
Comments
comments