A Record Number of Drug-Related Deaths Illustrates the Lethal Consequences of Prohibition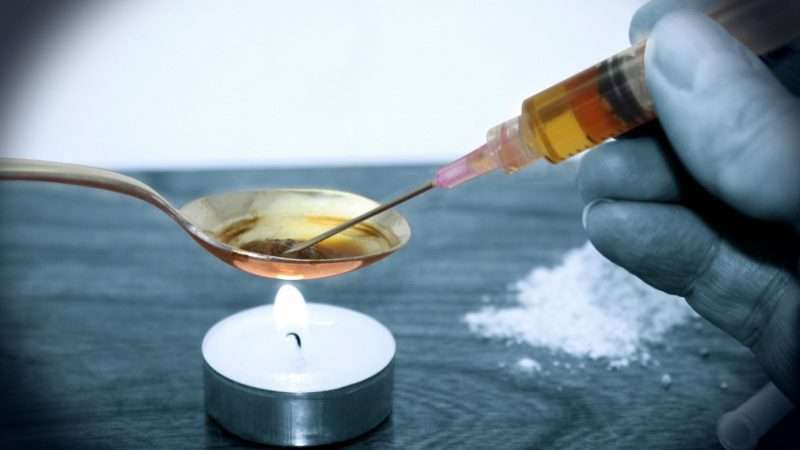 The United States saw a record number of drug-related deaths in 2020. The total exceeded 93,000, which was up 29 percent from 2019, according to the latest estimates from the Centers for Disease Control and Prevention (CDC). The 2020 spike—the largest ever recorded—was largely attributable to the COVID-19 pandemic and the legal restrictions it provoked. But drug-related deaths already were rising before anyone had heard of the coronavirus, not just despite but also because of the government's efforts to prevent people from using psychoactive substances.
The new CDC numbers confirm the folly of relying on supply control measures to reduce drug fatalities. Those policies are based on the premise that drug availability by itself causes drug-related deaths, which is clearly not true in light of the social, economic, and psychological factors that plausibly explain last year's surge. In any case, attacking production and distribution through legal restrictions, interdiction, seizures, and arrests rarely has a significant or lasting impact on prices or availability. Worse, those interventions drive substitutions that make drug use deadlier, as illustrated by the rise of illicit fentanyl and the crackdown on prescription pain medication, which accelerated the upward trend in opioid-related deaths.
Three-quarters of the drug-related deaths that the CDC is projecting for 2020 involved opioids, and the vast majority of those (about 83 percent) involved "synthetic opioids other than methadone," the category that includes fentanyl and its analogs. The total number of opioid-related deaths has more than tripled since 2010, while the share involving synthetic opioids has nearly sextupled. Those two developments are clearly related, because fentanyl is much more potent than heroin, which means that using it as a heroin booster or substitute makes the composition of black-market opioids more variable and unpredictable, increasing the chances of lethal errors.
Nowadays fentanyl is showing up in black-market pills sold as hydrocodone or oxycodone and even in stimulants such as cocaine and methamphetamine. Its proliferation is a response to the very supply control measures that were supposed to reduce drug-related deaths. To the extent that the government succeeds in exerting pressure on the supply of illegal intoxicants, it encourages traffickers to distribute more-potent drugs, which are easier to conceal and smuggle.
Since fentanyl is far more potent than heroin, a package weighing less than an ounce can re
Article from Latest – Reason.com
Comments
comments