Catherine Lhamon, Once and Future Title IX Czar, Says Campus Rules Don't Require 'Presumption of Innocence'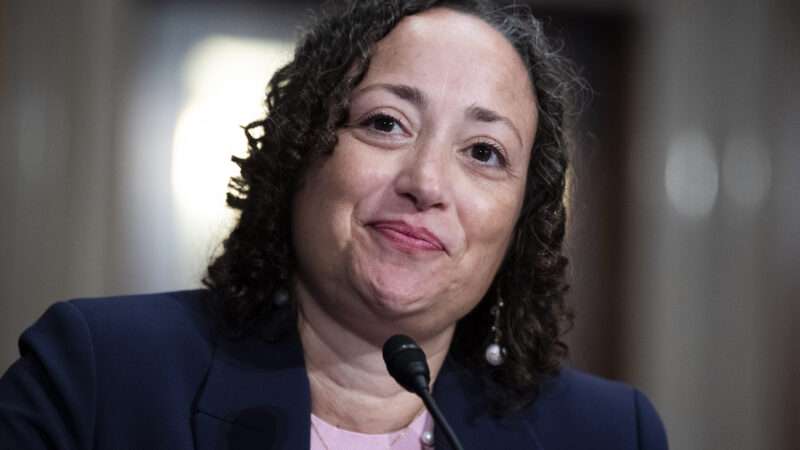 On Tuesday, the Senate Committee on Health, Education, Labor and Pensions (HELP) scrutinized Catherine Lhamon, a former assistant secretary in the Obama-era Department of Education whom President Biden tapped to return to her previous job.
Lhamon was a key enforcer of the Obama administration's ruinous guidance relating to Title IX, the federal statute that prohibits sex and gender-based discrimination in public education. Lhamon actively participated in the federal government's vast expansion of Title IX to include due-process-free investigations and tribunals for students and professors accused of sexual misconduct. President Obama's Education Department urged colleges and universities to deny cross-examination during Title IX hearings, and move to a single-investigator model that involved a sole official—often a hostile one—dictating the terms of the entire procedure.
These unfair proceedings were reformed during the Trump years: Education Secretary Betsy DeVos restored several due process protections to the Title IX process, effectively ensuring that the accused would be more likely to enjoy the presumption of innocence to which they are entitled under liberal norms of criminal justice.
That's why it was so troubling on Tuesday when Lhamon all but assured that the guilty-until-proven-innocent standard would again be jeopardized if the Senate gives her back her old position. Consider this exchange between Lhamo
Article from Latest – Reason.com
Comments
comments