Haitian Assassination Suspect Had Been DEA Informant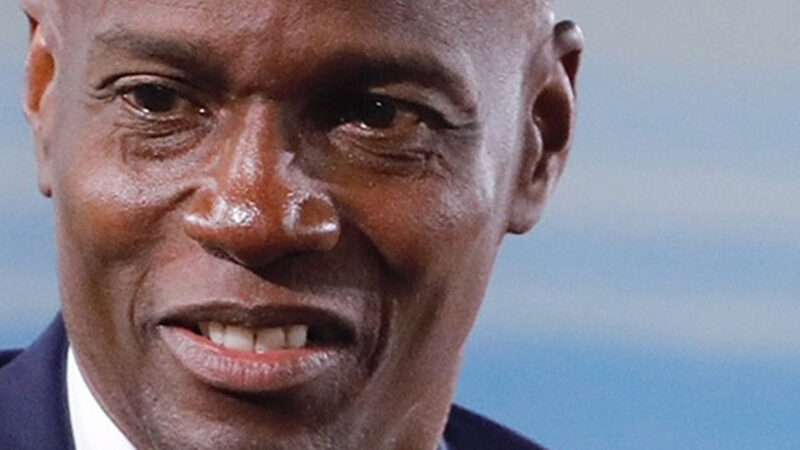 Haitian assassination suspect was a U.S. government informant. The Drug Enforcement Administration (DEA) admitted in a statement yesterday that "at times, one of the suspects in the assassination of Haitian President Jovenel Moise was a confidential source to the DEA."
Moise was murdered last Wednesday. Since then, a number of people—including Joseph Gertand Vincent, the DEA informant—have been arrested as suspects.
"Following the assassination of President Moise, the suspect reached out to his contacts at the DEA. A DEA official assigned to Haiti urged the suspect to surrender to local authorities and, along with a US State Department official, provided information to the Haitian government that assisted in the surrender and arrest of the suspect and one other individual," said the DEA in a statement.
According to Haitian officials, Moise's assassination was led by 63-year-old Christian Emmanuel Sanon, who had hired a Florida company called CTU Security to protect Sanon on his trip to Haiti. Sanon, who arrived in June, "came with the intention to take over as president of the republic," said Police Chief Leon Charles at a press conference.
Haitian law enforcement officials have arrested at least 20 suspects so far and said at least 28 suspects were involved.
"Haitian authorities have provided limited details on the investigation, but the growing number of Florida connections to the plot appears to portray an operation at least partly hatched in the United States," notes CNN. "Three American citizens have now been arrested in Haiti for their alleged involvement, according to State Department spokesperson Ned Price."
According to the Miami Herald: "Vincent, 55, was identified by Haitian authorities over the weekend as an arrested suspect along with another South Florida Haitian emigre named James Solages, 35, who until April was a maintenance director in a Lantana senior-living center. Both men told investigators they were hired as translators." The Herald adds:
The DEA announcement is even more stunning because of reports in Haiti that the attackers who killed the president shouted through a loudspeaker that a DEA raid was taking place. The DEA steadfastly denies any knowledge of or involvement in the monumental events that unfolded in impoverished Haiti.

"DEA is aware of reports that President Moïse's assassins yelled 'DEA' at the time of their attack. These individuals were not acting on behalf of DEA," said the source.
The DEA isn't the only U.S. government agency with potential ties to the Haitian assassination team, however.
"Other suspects also had US ties, including working as informants for the FBI," reports CNN. But "it's not clear that the men who worked as US law enforcement informants wittingly participated in the assassination plot or were aware of the mission, the people briefed on the matter said."
For more background on the political situation in Haiti leading up to the assassination, see Amy Wilentz in the Los Angeles Times on "Haiti before and after Moise."
---
FREE MINDS
Inside the conservative publishing industry. Slate talks to Eric Nelson of HarperCollins' conservative imprint, Broadside Books, about the past, present, and future of right-of-center publishing.
Do the books you edit appeal to you politically, or is that not that relevant to you as an editor?

The older I get, the more conce
Article from Latest – Reason.com
Comments
comments