American Cities Big and Small Still Ruffling Feathers of Backyard Chicken Owners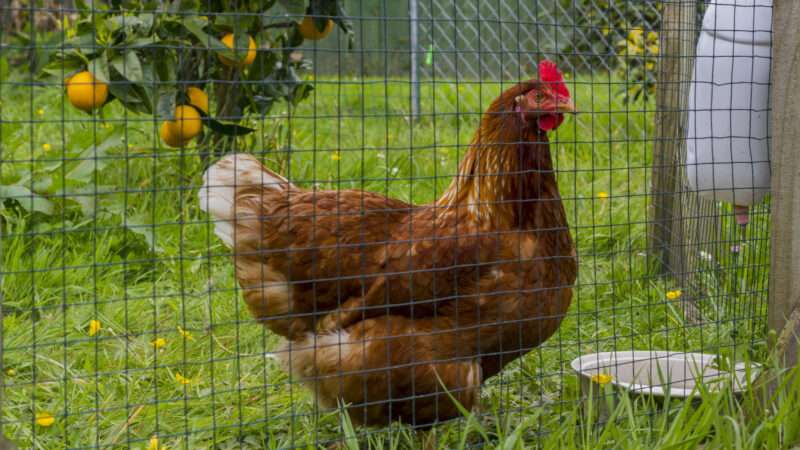 A growing number of people in Philadelphia are raising egg-laying hens in their backyards, the Philadelphia Inquirer reported this week. The head of a group of city chicken owners who the Inquirer spoke with estimates there are at least 12,000 backyard chickens in the city, an increase of 20 percent over just the past year.
The only problem? It's effectively illegal to raise backyard chickens in the city, thanks to a 2004 ordinance.
"The 17-year-old ordinance, aimed at combating neighborhood complaints about noise and odor, limits chicken-raising to properties of at least three acres," the Inquirer reports. "And although most municipalities ban roosters, which crow loudly, Philly is one of the few that also prohibits female hens."
While it's true that most cities and towns prohibit noisy roosters, Philadelphia is hardly "one of the few"—regardless of size—also to ban raising egg-laying hens. As I've detailed in several columns over the years, many cities and towns around the country –from Illinois to Washington, D.C.—have barred residents from raising egg-laying hens.
In January, I discussed a couple in Wellsboro, Pennsylvania, a rural town about four hours from Philadelphia, who were fighting to overturn their town's ban. The couple—who were reported to city officials by their neighbor, the city council head—had already been fined thousands of dollars for raising a handful of chickens and ducks in their yard. (At last check, the town's ban is still in place.)
As I also noted in that column, many larger U.S. cities today are far more welcoming than are small towns like Wellsboro to those who would raise a few chickens in their yards. Several big cities, including Seattle, Denver, and Salt Lake City, have passed good rules in recent years to facilitate urban chicken ownership. 
While the Inquirer
Article from Latest – Reason.com
Comments
comments