He Sold $20 Worth of Drugs. Prosecutors Want Him in Jail for Almost 10 Years—and More if He Refuses the Plea Deal.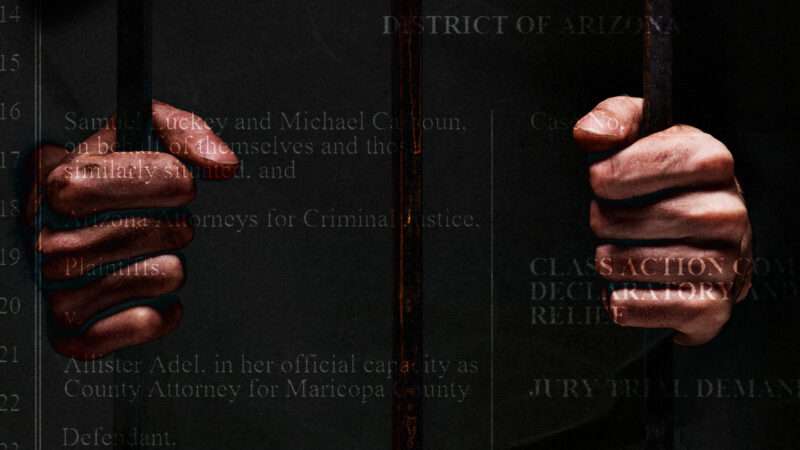 Michael Calhoun is a 61-year-old man who is facing almost a decade behind bars. Over the course of his life, he has never been arrested on any violent charge. His offense: He sold about $20 worth of drugs.
Yet to be caged for those nine years and change is a privilege, says the Maricopa County Attorney's Office (MCAO). Should he exercise his legal right to a trial, it has threatened him with a "substantially harsher" sentence—a tactic used to bully alleged offenders into giving up their shot at justice.
That's illegal, says a new lawsuit filed by the American Civil Liberties Union (ACLU) against Allister Adel, the Maricopa County Attorney.
Calhoun, a plaintiff living in Phoenix, was referred to the Early Disposition Court (EDC), a subset of the judiciary designed to help expedite low-level offenders off the docket. Established in the late 1990s, it is supposed to be an "innovative approach in processing cases to alleviate the backlog of trials in the Criminal Division and to respond to the community's desire to offer treatment to drug offenders," according to the local government. [Emphasis mine.] 
Maricopa County offers them a whole lot more than treatment, says the suit, pushing stratospheric prison terms on suspects without a preliminary hearing and without the alleged offender having the chance to review the evidence against them. Calhoun's deal, and related deals, are accompanied by a warning: 


For anyone who has had the displeasure of watching today's onslaught of true crime television shows, the tactic probably doesn't land as a surprise. But the MCAO, in being more brazen than most local governments, has laid bare the potential illegality of the approach, which amounts to blackmailing people i
Article from Latest – Reason.com
Comments
comments