The Satire Is as Rich as the Clientele in HBO's The White Lotus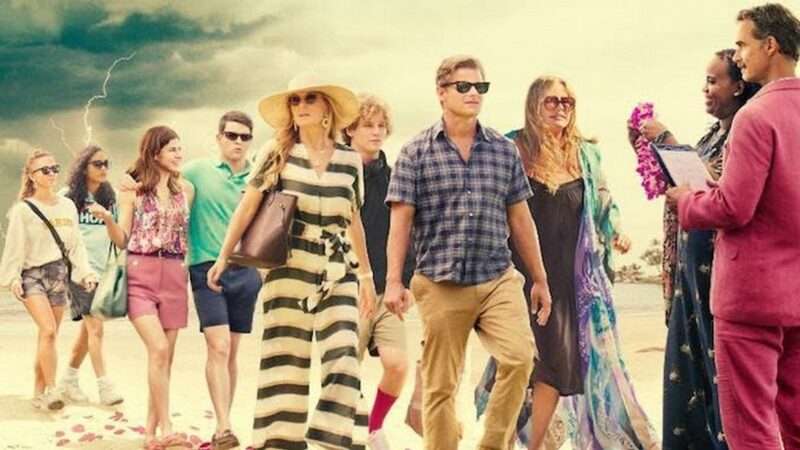 The White Lotus. HBO and HBO Max. Sunday, July 11, 9 p.m.
One sure-fire way to make your summer vacation seem more satisfying is to watch HBO's sly, darkly funny social satire The White Lotus, which chronicles a week at a lush Hawaiian resort where the guest activities include sibling ostracism, murder, hand-to-hand combat with testicular cancer, class warfare, and defecatory vengeance. If you can't find something in here to enjoy, you're just not trying very hard.
Created and written by Mike White (HBO's Enlightened), The White Lotus is something like a cross between Upstairs, Downstairs and Fantasy Island, with strife—alternately wielded with scalpels and machetes—breaking out practically everywhere: between plutocrats and plebians, parents and children, trophy wives and trophy holders. Much of it is driven by mutual incomprehension. (A posh mother-in-law seeking to reassure her son's proletarian wife: "A trophy shines. It's a source of pride.") Some of it is unintentional but lethal, like the "vast carelessness" of Tom and Daisy Buchanan in The Great Gatsby. And some is purely malicious. (Mom to teenage daughter: "Your generation's only sacred value—biting the hand that feeds you.") Whatever the cause, from the very first frame of The White Lotus, every relationship is crumbling.
The combatants include the Mossbacher family: corporate tycoon Nicole (Connie Britton, Nashville), who can only disembowel her enemies from a correctly fen-shuied room; her husband Mark (Steve Zahn, The Crossing), whose castration complex over money has only been exacerbated by his failing penis; their alienate
Article from Latest – Reason.com
Comments
comments