Jeff Bezos Is Obsessed With You (If You're an Amazon Customer)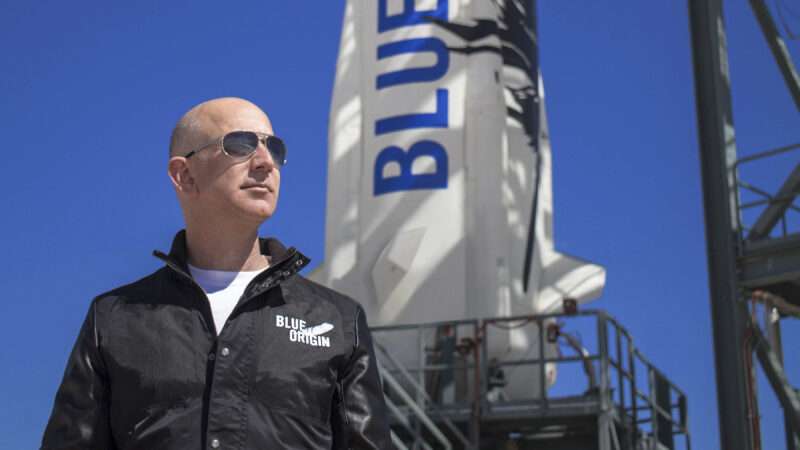 "Our energy at Amazon comes from the desire to impress customers rather than the zeal to best competitors," wrote then-CEO Jeff Bezos in an April 2013 letter to shareholders. "We lower prices and increase value for customers before we have to."
Bezos stepped down this week, turning over leadership to Andy Jassy, who formerly headed up Amazon Web Services (AWS), the company's division that provides pay-as-you-go cloud computing services.
Bezos, who helmed Amazon for 27 years and will now be serving as executive chairman of its board, was known for his intense customer focus, which sometimes came at the expense of turning much of a profit. Amazon's success is a lesson in both the value of focusing on consumer needs and desires above all else and the inevitable political pitfalls of that strategy.
"Over the past five years…the retailer of the future managed to more than triple its sales while slicing profits by more than half. It's a business success story like no other in the world," wrote Matthew Yglesias at Slate in 2014. "Like many other dot-coms, it steadily lost money in pursuit of growth."
Amazon, which has existed since 1995 and survived the dot-com bubble burst, has long been an object of fascination due to continuously reinvesting profits back in the company, distinguishing itself from other currently not-so-profitable growth-first tech companies by actually having a clear revenue strategy.
"Understanding Wall Street as he does, he's hit upon the ultimate way of avoiding the piggybank problem—just don't earn the profits that create the cash hoard in the first place. Invest the revenue instead," wrote Yglesias. Though Amazon is routinely rebuked for not paying "enough" in taxes due to this reinvestment strategy, the practice hasn't really shaken broad public trust in the company. That's because reinvesting in itself has made Amazon a better company for customers. 
That reinvestment strategy means that, for many years, Amazon did not post giant profits, but profits aren't necessarily the best or only way to measure a company's health. Focusing instead on free cash flow, Rani Molla wrote at Recode in 2019, "enables it to do everything from paying its employees, suppliers, and shareholders to investing in its future." The company's payment cycles mean it has cash on hand to work with, provided Amazon continues to grow: "It takes Walmart on average nearly three days to receive payment for goods after it paid its suppliers," Molla wrote, "while Amazon on average receives payment about 18 days before it paid its suppliers." 
And grow it
Article from Latest – Reason.com
Comments
comments