Public Schools Still Can't Figure Out How To Reopen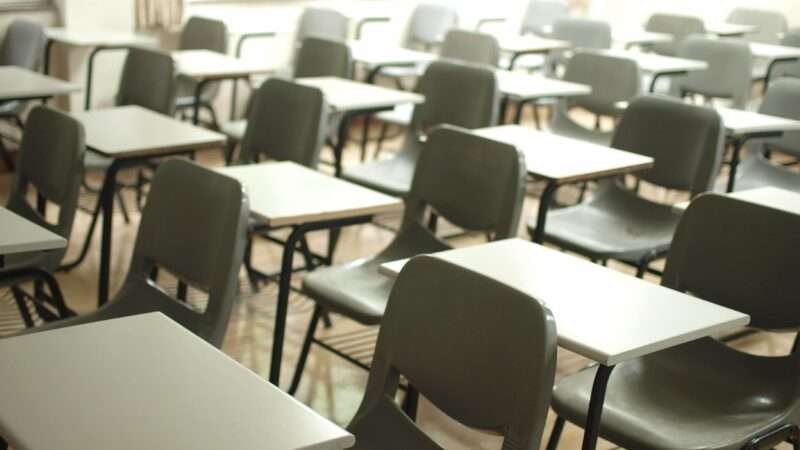 The masks are off, the planes are full, the deaths are way down, and the thriving is high, yet millions of parents still don't know whether their children's schools will be reliably open this fall.
That's because many government-run schools, which despite an ongoing enrollment decline are still the main providers of instruction for around 90 percent of the country's 56 million or so K-12 students, have yet to promulgate final rules on the kinds of COVID mitigations that can limit in-person capacity and/or trigger automatic shutdowns.
"Up until a couple of weeks ago, you thought we'd be out of the woods by September," Connecticut Gov. Ned Lamont said at a news conference last week. "But now you see the Delta variant, you see what's going on in Australia, you see what's going on in Israel, you see what's going on in Britain, not to mention Arkansas and L.A., so we're going to have to make up our minds on that a little bit later."
Lamont, like a lot of Democratic public officials in Democratic states, is waiting on updated school-reopening guidance from the Centers for Disease Control and Prevention (CDC), expected sometime this month. Republican governors and mayors have been much less willing to outsource educational decision-making to the federal government's demonstrably politicized public health bureaucracy.
Last week a new CDC survey of 2020–21 school-year policies put some final numbers on a long-observed trend: The states with the highest access to full-time, in-person public instruction (led by Montana and Wyoming with 100 percent, followed by Florida with 98.4 percent and Arkansas with 81.4 percent), were predominantly Republican in governance and voting. The states least open were predominantly Democratic—Hawaii (1.3 percent), Maryland (2.3 percent), Washington (2.8 percent), and California (4 percent). By far the biggest determining factor for whether schools were physically open these past nine months was not the level of community infection, but the level of political animus or affection toward former president Donald Trump.
Trump may be gone now, but the biggest impediment to reopening—teachers unions—remain influential on the Democratic lawmakers who receive more than 90 percent of union political giving. It is in heavily Democratic jurisdictions where concerns are being raised most over the issues most likely to re-close schools: distancing, quarantining, community spread, and vaccinations. Taking those issues in order:
Distancing. In March 2020, when COVID-19 was first taking off in the United States and much was still unknown about its transmission and lethality, the CDC recommended that any operating school should average at least six feet of distance between the human beings in any given room. That required classroom sizes in many districts to be halved, and schedules often shifted to half-time hybrid.
By July, enough had been learned and observed in the U.S. and around the world about spread (it wasn't happening on surfaces) and susceptibility (children were far and away the most unaffected segment of the population) that Rochelle Walensky, then chief of infectious diseases at Massachusetts General Hospital, told the school district in nearby Newton that the six-foot guidance was out of date. "If people are masked it is quite safe and much more practical to be at 3 feet," Walensky wrote.
Yet weeks after Walensky was appointed by President Joe Biden as head of the CDC, the agency, upon consultation with such "stakeholders" as the American Federation of Teachers and the National Education Association, issued an updated school guidance in February keeping social distance at the same six feet, thus rendering most observant schools inoperable at full capacity. After immediate scientific and political outcry, and widespread disregard even in many Democrat-controlled polities, the CDC five weeks later revised the recommendation back to three feet.
But even the three-foot requirement—which is being recommended uniquely for schools, despite kids' low infection/mortality rates and the availability of vaccines for teachers and older students—means that some strictly compliant institutions will not be able to guarantee full-time instruction. "The logistics of three foot spacing would
Article from Latest – Reason.com
Comments
comments