Black Widow Is a Step Back for the Marvel Cinematic Universe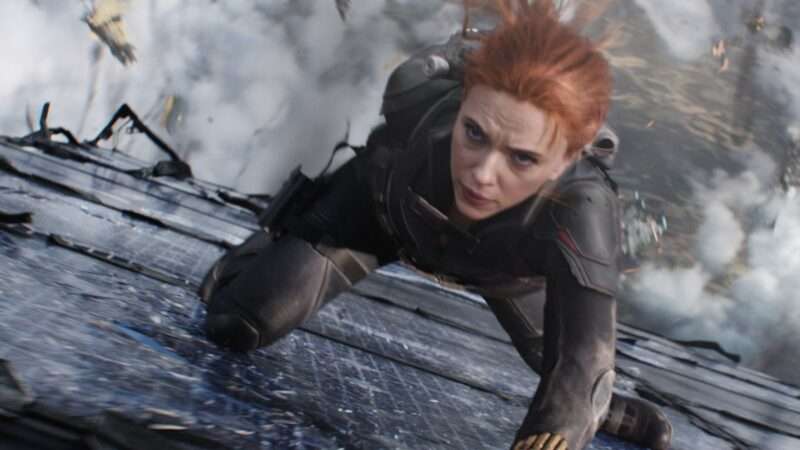 For more than a decade now, the Marvel Cinematic Universe (MCU) has ruled the box office and the big screen with a core promise: Always, always, there will be more.
The franchise's serialized, spinoff-propelled storytelling was the cinematic equivalent of a perpetual motion machine for both viewers and the studio behind it. Individual movies would come and go, but if one was not so great, well, just wait a few months. Each one was pitched as its own mega-movie event. But if it didn't deliver, well, there's always another—and another and another and another, wash, rinse, repeat.
Until 2020, that is, when the pandemic shut down both theatrical exhibitions and most TV and movie production, resulting in the first Marvel-less year in over a decade. Instead of Black Widow, Eternals, and a straight-to-streaming series or two, viewers primed to show up for two or three billion-dollar big-screen events every year got a whole lot of nothing.
And when the MCU did return, it did so on the small screen, with Disney series WandaVision, The Falcon and the Winter Soldier, and, over the last several weeks, a limited series devoted to reforming the franchise's charming trickster quasi-villain, Loki.
Each of these series expanded on the franchise's promise—offering longer, more plot- and character-driven pieces that enlarged and enlivened the Marvel formula even if they did not fully depart from it. The results were not entirely successful: The Falcon and the Winter Soldier got bogged down by clumsy attempts at pseudo-political relevance, and WandaVision was perhaps a little too enamored with its formal cleverness. But WandaVision also offered a striking merge of dislocated superhero psychology with TV-comedy history, and Loki has thrown its loveable villain-hero into a deliriously haywire multiversal blender that's part Rick and Morty, part Doctor Who, part Jack Kirby-esque cosmic fantasia. It's not without flaw, but it's invigorating and artful and overflowing with amusing ideas; it might be the single best product the MCU has ever produced.
On the small screen, then, the MCU has adapted and thrived, in part because its comic book–style storytelling has always felt more tha
Article from Latest – Reason.com
Comments
comments