The Campaign Against 'Extremism' Looks Like an Attack on Speech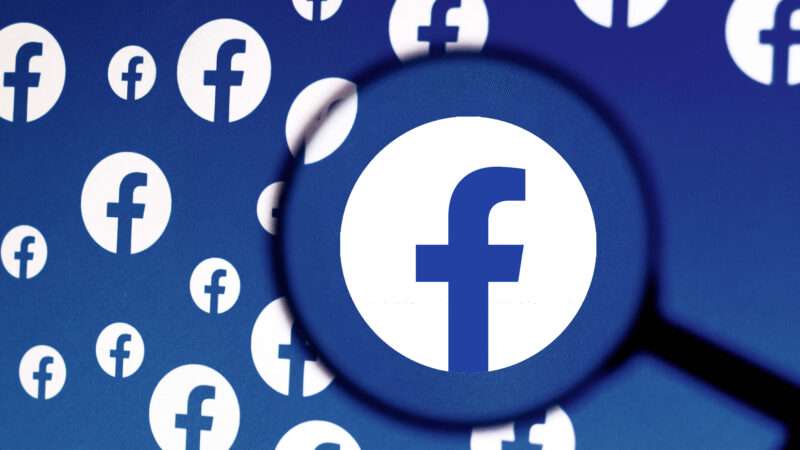 Some Facebook users have recently received warnings about "extremism" and offers of help for those with acquaintances attracted to "extremist" ideas. It's part of an international push to discourage and restrict communications considered radical and hateful. While often couched in concern about the potential for violence, this effort looks increasingly like a scheme to narrow the boundaries of acceptable discussion and muzzle speech that makes the powers-that-be uncomfortable.
"Are you concerned that someone you know is becoming an extremist?" asks one of the Facebook messages. "We care about preventing extremism on Facebook. Others in your situation have received confidential support."
Taken by itself, the messages are somewhat creepy indications that the tech giant doesn't approve of a subset of its users' communications, politics, and associates. But the messages—which send those who click through to the company's Redirect Initiative to "combat violent extremism and dangerous organizations by redirecting hate and violence-related search terms towards resources, education, and outreach groups that can help"—is part of a much larger international program involving dozens of governments and tech firms.
"One year ago we committed to the Christchurch Call to Action in response to the March 15, 2019 attack in Christchurch, New Zealand," Facebook noted in May 2020. "Since then, our companies have continued our shared work to prevent terrorists and violent extremists from abusing digital platforms."
Cofounded by the governments of France and New Zealand, the Christchurch Call to Action promotes "collective, voluntary commitments from Governments and online service providers intended to address the issue of terrorist and violent extremist content online and to prevent the abuse of the internet as occurred in and after the Christchurch attacks." It has since been joined by governments from Australia to India to the United Kingdom, and by companies including Amazon, Facebook, Google, and Twitter.
The U.S. joined the Christchurch Call in May, despite earlier concerns about threats to free speech posed by state action against ill-defined "extremism." At almost the same moment, the U.S. Department of Homeland Security (DHS) issued a bulletin warning about the potential dangers of messaging from domestic terrorists. "Social media and online forums are increasingly exploited by these actors to influence and spread violent extremist narratives and activity," it cautioned
The RAND Corpor
Article from Latest – Reason.com
Comments
comments