Is Critical Race Theory Taught in K-12 Schools? The NEA Says Yes, and That It Should Be.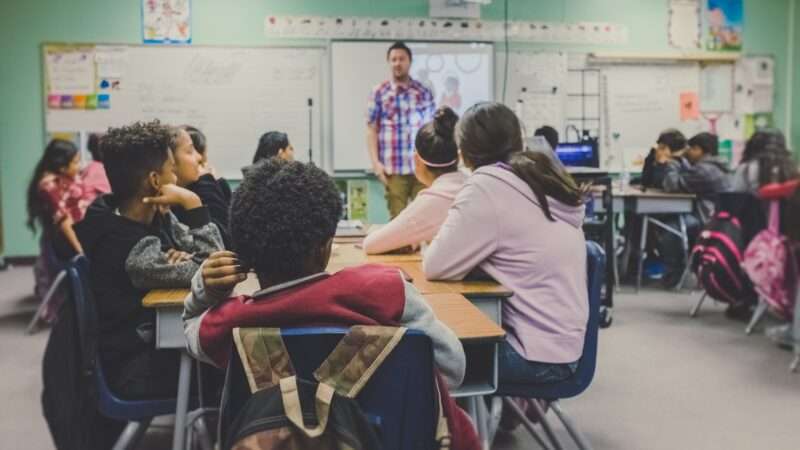 The public debate over critical race theory (CRT) is in large part a semantics argument, with the anti-CRT faction attempting to include "all of the various cultural insanities" people hear about in the media under the banner of CRT while the other side protests that it's technically a much more limited concept confined to elite education. Progressives are essentially correct that the definition of CRT is being tortured to match conservative grievances, but conservatives are justified in feeling aggrieved by some of these things, and thus the argument is quite tedious.
That said, the National Education Association (NEA) appears to have accepted the conservative framing of CRT: namely, that it's not merely confined to academia but is in fact also being taught in K-12 schools. And the NEA thinks this is a good thing that should be defended.
At its yearly annual meeting, conducted virtually over the past few days, the NEA adopted New Business Item 39, which essentially calls for the organization to defend the teaching of critical race theory.
"It is reasonable and appropriate for curriculum to be informed by academic frameworks for understanding and interpreting the impact of the past on current society, including critical race theory," says the item.
Consistent with its defense of CRT, the NEA will also provide a study "that critiques empire, white supremacy, anti-Blackness, anti-Indigeneity, racism, patriarchy, cisheteropatriarchy, capitalism, ableism, anthropocentrism, and other forms of power and oppression at t
Article from Latest – Reason.com
Comments
comments