Losing Patience With Legislators, Mexico's Supreme Court Orders Permits Allowing Consumers To Grow and Possess Marijuana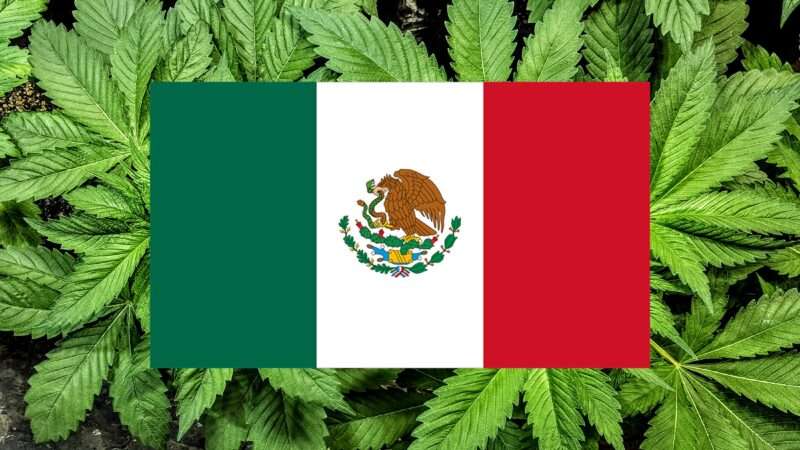 The Mexican Supreme Court first ruled that marijuana prohibition was unconstitutional in 2015. That decision became binding nationwide three years later, when the court gave the Mexican Congress 90 days to pass a legalization bill. Legislators missed that deadline and several others, and last week the court lost patience, ordering the federal government to issue permits that will allow cannabis consumers to possess and grow marijuana at home.
Similar permits have been available since 2015, but until now they were limited to marijuana users who had filed lawsuits and obtained injunctions. Commercial cultivation and distribution remain illegal.
"There will be no permits for planting outdoors," Mexican drug policy activist Lisa Sánchez told Vice. "There will be no participation of companies. Marijuana is not going to be sold in retail…You can't consume marijuana in public space. And health crimes, drug crimes, these remain intact. Thus, marijuana trafficking will continue to be a crime in Mexico, weed dealing will continue to be a crime in Mexico, [and] the eradication of illicit crops will continue to be an activity of the Mexican government."
Mexico legalized limited medical use of marijuana in 2017. Last year President Andrés Manuel López Obrador confidently predicted that the legislature would approve a framework for licensing and regulating recreational marijuana suppliers in early 2021. But legislators still had not agreed on the details when the most recent court-imposed deadline came and went on April 30, and this time they did not request an extension.
Under a bill that the Mexican Senate approved last November, adults 18 or older would be allowed to buy marijuana from state-licensed reta
Article from Latest – Reason.com
Comments
comments