Boris Johnson's Britain Leans Into Nanny State Food Policies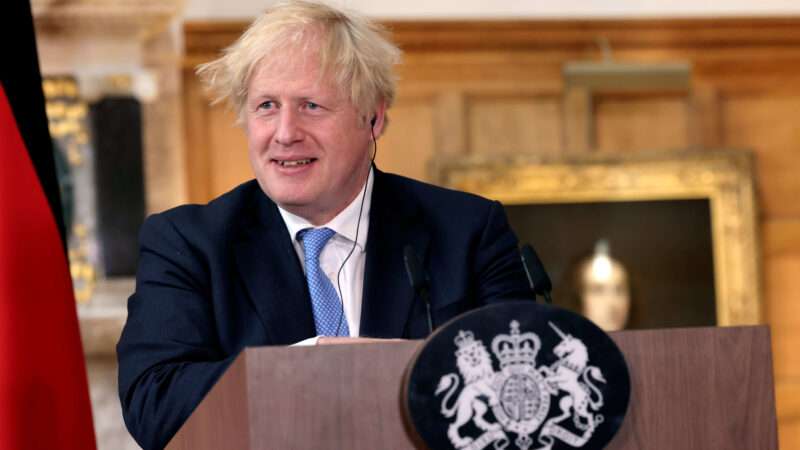 Last week, British authorities announced they would ban internet and television advertisements for so-called "junk food" before 9 p.m., beginning in 2023. The ban targets many foods that are high in salt, fat, or sugar, including chocolate, ice cream, soda, breakfast cereals, and pizza.
The government of Prime Minister Boris Johnson says the plan is intended to combat childhood obesity.
"To meet our ambition to halve childhood obesity by 2030, it is imperative we reduce children's exposure to products high in fat, salt[,] and sugar (HFSS) advertising on TV and online," the government said in a statement last week.
This is a cynical move that will have no impact on obesity—not by 2030, not by 2040, and not even by 2525.
To state the obvious, no child has ever become obese after watching advertisements for food—just as no adult has ever later crashed their car because they saw Jake from State Farm on their television. If it were advertising that provided children (or adults) with salt, fat, sugar, and various other vitamins, minerals, nutrients, and calories, then marketing would replace eating as human sustenance. That hasn't happened.
What actually happens—apologies for stating what may seem obvious, but clearly is not obvious to everyone—is that parents and/or guardians 1) buy food that kids eat, and/or 2) give kids money to buy food. Kids don't choose what foods they eat. Adults choose what kids eat by buying that food. That's it. That's the tweet.
Now, do kids ask, beg, cajole, and hound the adults in their lives to buy so-called junk food? Absolutely! And do some adults give in to all that whining and cajoling? Of course! But does that mean the government should step in to play the role of that child's parent or guardian? Hell no! It's up to these parents to parent. To say no. To explain why certain foods are special treats and others are ones kids can and should eat every day. To create healthy habits that kids can build
Article from Latest – Reason.com
Comments
comments