Thomas and Gorsuch Say Kelo Eminent Domain Ruling 'Was Wrong the Day It Was Decided' and 'Remains Wrong Today'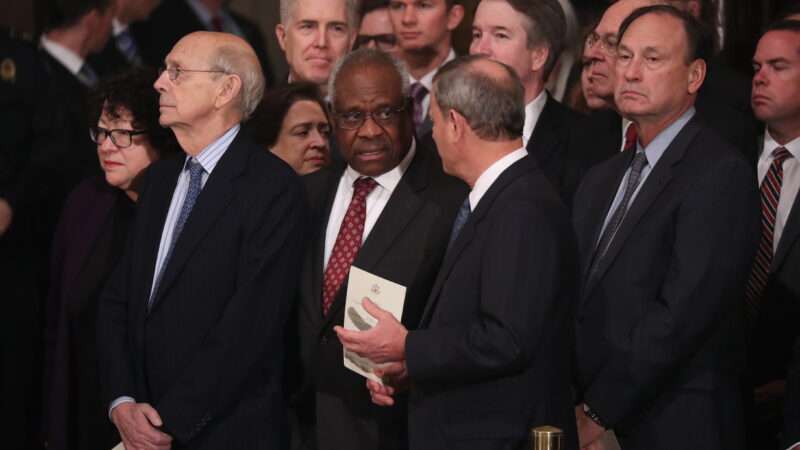 In 2005 the U.S. Supreme Court allowed a local government to bulldoze a working-class neighborhood so that a private developer would have a blank slate on which to build luxury apartments and other upscale amenities. That development scheme was supposed to widen the local tax base. But the exact opposite occurred. The neighborhood was razed only to see the scheme sputter and die. Homes and businesses were destroyed on behalf of a development plan that never happened. After Hurricane Irene blew through the area in 2011, local officials encouraged city residents to use the ghostly remains of the once-thriving neighborhood as a dumpsite for storm debris.
The legal question in that case—Kelo v. City of New London—was whether the land grab passed muster under the Takings Clause of the Fifth Amendment, which says that the government may only take private property for a "public use" and must pay "just compensation" when doing so. The Kelo majority upheld New London's taking because it served what the Court called a "public purpose," which is a more elastic concept than what the constitutional text actually says.
Today, the Supreme Court dec
Article from Latest – Reason.com
Comments
comments