Wisconsin Votes To Exempt Hair Braiders From Occupational Licensing Law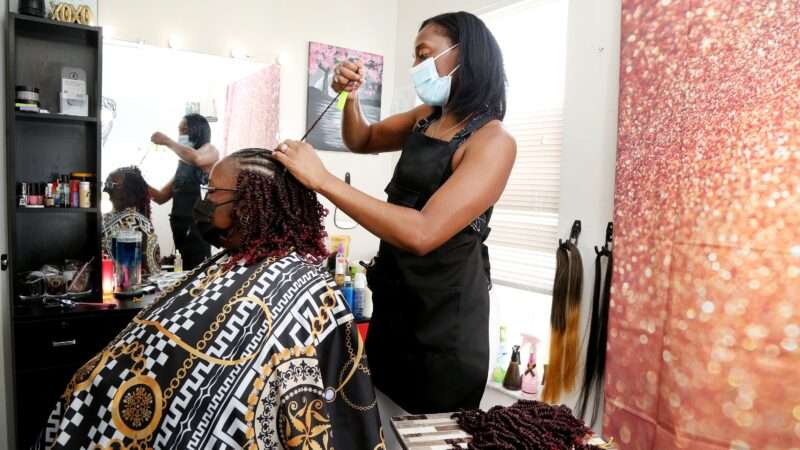 Wisconsin hair braiders may no longer need a permission slip from the government to make a livelihood using their skills. In June, the state legislature passed a bill to allow people to professionally braid hair without a license. The measure now awaits Gov. Tony Evers' signature.

Wisconsin follows a number of states in the past decade that have begun allowing unlicensed braiding—either through legislative action or after a court ruled the license rules unnecessary. These include Mississippi, Rhode Island, Utah, and Washington.
While it was not explicitly stated in any previous Wisconsin law that hair braiders needed to be licensed, Wisconsin rules do require a license in order to be a professional barber—with "barbering" defined as "for compensation, arranging, styling, dressing, shampooing, cleansing, curling, dyeing, tinting, coloring, bleaching, waxing, waving, straightening, cutting, shaving, trimming, relaxing, singeing, or performing similar work upon the hair of the head, neck, or face of any person by any means."
The new law would revise the state's definition to explicitly say that "barbering" does not include "natural hair braiding," which it defines as "twisting, wrapping, weaving, extending, locking, crocheting, or braiding hair"—whether natural or synthetic—"by hand or with a mechanical device."
This would exempt natural hair braiders from the extensive training required of licensed barbers. 
"Equity is about opening opportunities, and removing barriers," said Rep. Shelia Stubbs (D–Madison), one of the bill's sponsors in the House, in a statement. "This legislation will allow for more individuals, especially female entrepreneurs, to practice the art of natural hair braiding without unneces
Article from Latest – Reason.com
Comments
comments