SCOTUS Rules That California Violated the First Amendment by Routinely Demanding Donor Information From Advocacy Groups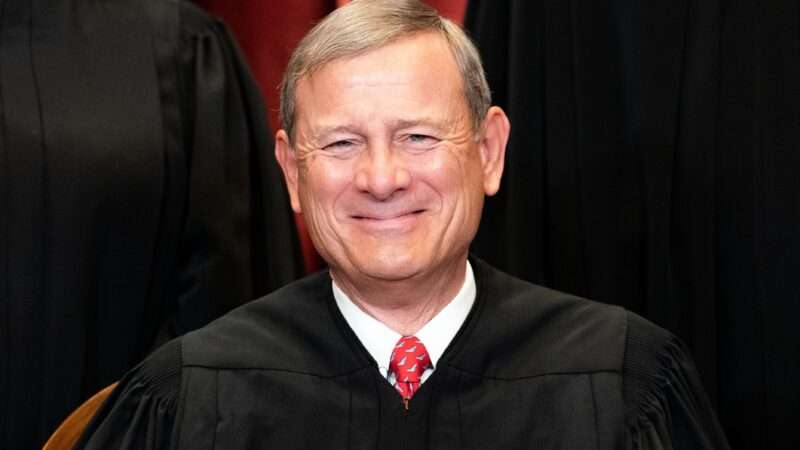 The Supreme Court today ruled that California Attorney General Xavier Becerra violated the First Amendment by demanding that all charitable organizations operating in the state disclose information about their major donors. Given the potential chilling effect on freedom of association and the state's weak justification for demanding donor information, Chief Justice John Roberts says in the majority opinion, California's regulation fails to satisfy "exacting scrutiny," the standard that the Court has applied in other compelled disclosure cases.
The decision vindicates a principle that the Court recognized 63 years ago in NAACP v. Alabama, which involved that state's demand for the civil rights organization's membership lists. In that case, the Court noted that such requirements can pose a grave threat to freedom of association, exposing supporters of controversial organizations to the risk of harassment, threats, and violence. "Compelled disclosure of affiliation with groups engaged in advocacy may constitute as effective a restraint on freedom of association as [other] forms of governmental action," the justices observed in 1958.
Advocacy groups that objected to California's nosiness argued that it posed a similar danger, and the Court agreed. "The Attorney General's disclosure requirement imposes a widespread burden on donors' associational rights," Roberts writes in an opinion that was joined in most respects by five other justices. "And this burden cannot be justified on the ground that the regime is narrowly tailored to investigating charitable wrongdoing, or that the State's interest in administrative convenience is sufficiently important. We therefore hold that the up-front collection of [donor information] is facially unconstitutional, because it fails exacting scrutiny in 'a substantial number of its applications…judged in relation to [its] plainly legitimate sweep.'"
California has for many years officially required that nonprofit groups, as a condition of raising money in the state, submit both IRS Form 990, which includes information about a tax-exempt organization's mission, leadership, and finances, and Schedule B of Form 990, which lists the names and addresses of individuals who have donated more than $5,000 to the organization in a given tax year. But California did not begin enforcing the latter requirement in earnest until 2010.
The Americans for Prosperity Foundation and the Thomas More Law Center refused to comply, arguing that the disclosure requirement was inconsistent with the First Amendment. A federal judge agreed, but the U.S. Court of Appeals for the 9th Circuit reversed that decision and upheld the Schedule B requirement. The two groups, joined by a remarkably diverse array of nonprofit organizations spanning a wide range of interests and pol
Article from Latest – Reason.com
Comments
comments