The Bipartisan Infrastructure Bill Shows That Republicans Love Big Government Just as Much as Democrats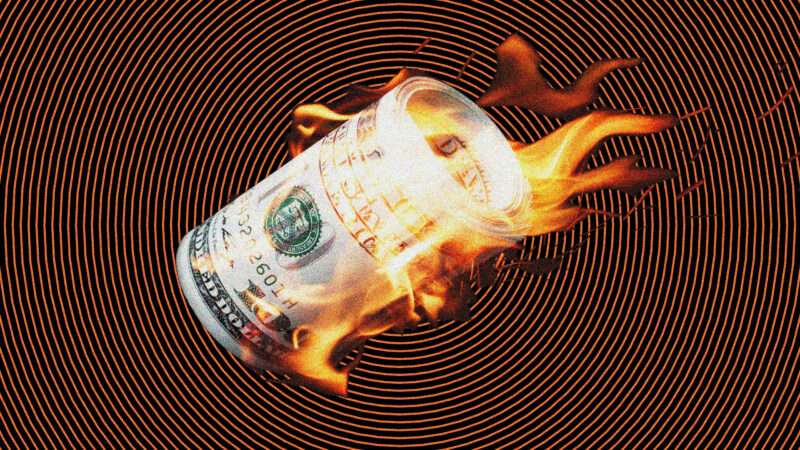 If you follow the news, you may be under the impression that nothing ever gets done in Congress, and that Democrats and Republicans can't agree on any serious legislation. You aren't alone. Look at the inordinate praise the "bipartisan" infrastructure deal is getting. This widespread wonder highlights the mistaken belief that our awful hyperpartisan era brings about discord and gridlock in Washington. This common refrain is simply wrong.
To be sure, Democrats and Republicans don't enjoy sharing power or being constrained in how much money they can spend or how far they can extend Uncle Sam's reach into our lives. It's a fact that gridlock slows things down. But for those of us who still believe that the government should be smaller and more fiscally responsible, slowing things down is almost always a good thing. It certainly doesn't stop legislation from passing. How else can one explain the tremendous and rapid expansion of our budget, deficit, and debt?
Congress is always glad to pass legislation when it's in the members' interests. Just look at the past few months: Could a gridlocked Congress pass $6 trillion of COVID-19 relief dollars? Much of this took the form of subsidies to companies (that were doing fine) and wealth transfers to people (regardless of whether they incurred any pandemic losses). A bipartisan Congress bailed out airlines three times and sent trillions of dollars to the Small Business Administration to help during the pandemic, despite a l
Article from Latest – Reason.com
Comments
comments