California Democrats Look To End Recall Sideshow With Earlier Vote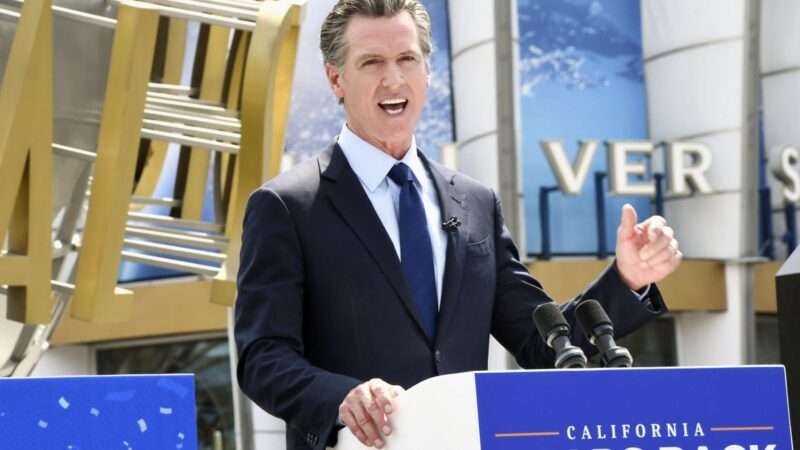 How confident are California Democrats that Gov. Gavin Newsom will survive an upcoming recall vote? They're speeding up the process so that there's less time before the vote and—accordingly—less time for his opponents to make their case.
On Monday, Democratic state lawmakers passed a bill—which Newsom quickly signed—that will allow the state to bypass one of the steps of the recall process and shave as much as 30 days off the time it takes to arrange the election.
Part of the complex process to put a recall vote on the ballot in California involves having the Department of Finance put together a cost estimate for the recall to be reviewed by a legislative budget committee within 30 days. This has to be done before the recall can be certified and scheduled. This new bill, S.B. 152, will allow this step to be bypassed if lawmakers have already appropriated the funds for the recall.
Counties have estimated the recall election will cost about $215 million, and lawmakers have already agreed to cover it. This faster timeline could have voters deciding whether to recall Newsom in September rather than in late October or November.
Why is it such a complicated process to get a recall election on the ballot even after the signatures are verified? After all, lawmakers can't look at these costs and then decide they're not willing t
Article from Latest – Reason.com
Comments
comments