The Publication of the Pentagon Papers Still Sets an Example 50 Years Later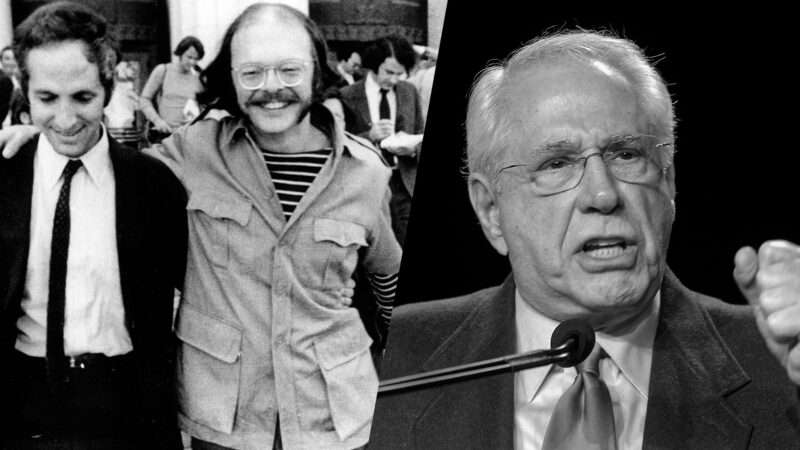 On June 27, U.S. military forces struck targets in Iraq and Syria "used by Iran-backed militia groups," according to the Department of Defense. Maybe that's the full story, and maybe it's not; we learned long ago to resist taking at face value the assurances of government mouthpieces. In fact, we were reminded of the need to question official stories when former Sen. Mike Gravel (D-Alaska), who helped to publicize the Pentagon Papers which revealed hidden details about the Vietnam War, passed away just a day before American bombs fell on the Iraq-Syria border region. And June 30 is the 50th anniversary of the Supreme Court decision recognizing the right to publish those historic documents.
The targets bombed over the weekend "were selected because these facilities are utilized by Iran-backed militias that are engaged in unmanned aerial vehicle (UAV) attacks against U.S. personnel and facilities in Iraq," Pentagon Press Secretary John Kirby added. Assuming that Kirby is being completely candid about the attack, we might attribute his honesty to an awareness that this country's embarrassing military secrets have a history of leaking out and gaining public attention with a little help from those disgusted by official mendacity.
Gravel, who passed away on Saturday, was one of those who gave truth a helping hand when he had the opportunity. When Daniel Ellsberg leaked documents which came to be known as the Pentagon Papers that revealed greater and longer U.S. military involvement in Vietnam than was officially acknowledged, and an unspoken goal of containing communist China rather than defending South Vietnam, the U.S. government attempted to prevent their publication.
"Senator Gravel obtained a copy of the Pentagon Papers at the height of the Government's legal efforts to block The New York Times and other newspapers from continuing publication of their comments," The New York Times noted in 1972. "In an emotional midnight subcommittee hearing, the Senator tearfully read long passages into the official subcommittee record. He later arranged for them to be published by The Beacon Press, a nonprofit publishing division of the Unitarian Universalist Association."
Gravel entered the documents into the record on June 29, 1971, to make sure they were available for public consideration and debate. The next day—50 years ago, today—the Supreme Court ruled 6-3 that The New York Times could continue to publish the Pentagon Papers.
The U.S. government subsequently went af
Article from Latest – Reason.com
Comments
comments