Critical Race Theory Can't Be Banned. It Can Be Exposed, Mocked, and Avoided.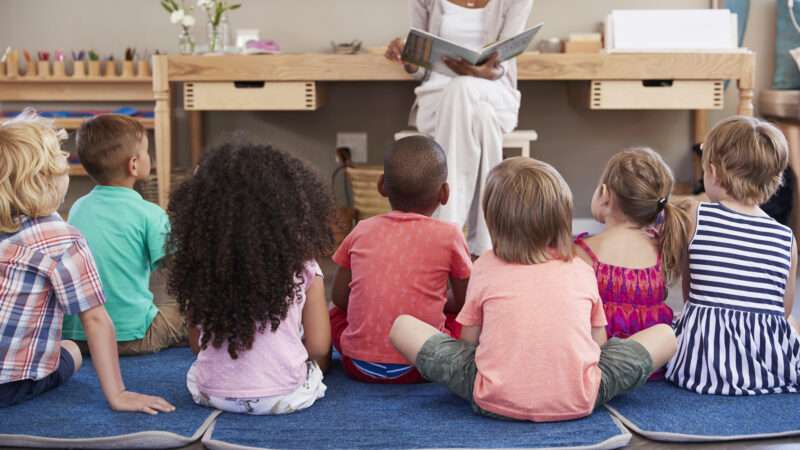 Alarm about critical race theory—a previously obscure field of study pioneered by far-left legal scholars and sociologists—has suddenly gripped the political right. This development has forced the right's adversaries on Team Blue to defend a theory that very few people on either side of this increasingly silly debate could accurately define if challenged to do so.
At least Chairman of the Joint Chiefs of Staff Mark Milley was honest. Last week, under intense grilling by House Republicans, he conceded that he would "have to get much smarter on whatever the theory is." Nevertheless, he thought there was certainly a place for it in university classrooms; after all, students of history study communism and fascism, not because those were good ideas, but because it's important to learn why they failed.
"The United States Military Academy is a university," said Milley. "It is important that we train and we understand. I want to understand white rage, and I'm white. And I want to understand it."
In response, the conservative writer J.D. Vance quipped that U.S. generals should read less about "white rage" and more about "not losing wars."
It's a troll-ish response that captures so much of what is wrong with the current public meltdown about critical race theory (CRT): Practically no one agrees on—or even appears to understand—what CRT is and how far it has spread.
So let's just get this out of the way: Critical race theory is the idea that structural racism is embedded in many U.S. institutions. Slavery was the reality when the country was founded, and segregation endured for a century following the Civil War. It would thus be naive to assume that supposedly race-neutral policies are actually race-neutral—there's nothing neutral about America and race. Working from this assumption, adherents of critical race theory tend toward a kind of progressive activism that views post-Enlightenment classical liberalism and its notions of equal opportunity, the prioritization of individual rights over group rights, and colorblindness with hostility.
Since very few people involved in the CRT debate have had much experience with the above definition, nearly everybody who has waded into this controversy is right about some things and wrong about many other things.
Savvier liberals are correct, for instance, that CRT, as defined by the people who actually coined the term, mostly exists in academia, not K-12 classrooms. This means that Republican legislative efforts to protect kids from CRT are actually targeting a wide swath of only semi-related progressive concepts. These bills are almost uniformly heavy-handed, and in some cases represent active threats to freedom of expression in the classroom.
Pennsylvania's anti-CRT bill, for instance, would prohibit university professors from teaching any "racist or sexist concept" or bringing an outside speaker to campus who does the same. Remember when conservatives were outraged about the disinvitation campaigns waged against campus speakers like Ben Shapiro and Milo Yiannopoulos? Well, this bill would make disinvitation the law of the land. University bureaucrats would have to scroll through prospective speakers' Twitter feeds, on the hunt for statements that could be read as racist or sexist. (This would obviously not benefit socially conservative speakers, many of whom do, after all, believe that there are differences between men and women and different roles for them in society.)
At the same time, anti-CRT folks on the right are correct that there are a whole host of progressive writers, teachers, and activists who were clearly inspired by critical race theory—a field that does in fact include fairly radical ideas, some of which run contrary to the colorblind liberalism of previous racial equality advocacy. Whether or not these people would admit to being adherents of CRT is almost beside the point.
Included in this mix are two of the least persuasive anti
Article from Latest – Reason.com
Comments
comments