The FTC Fails To Prove Facebook Is a Monopoly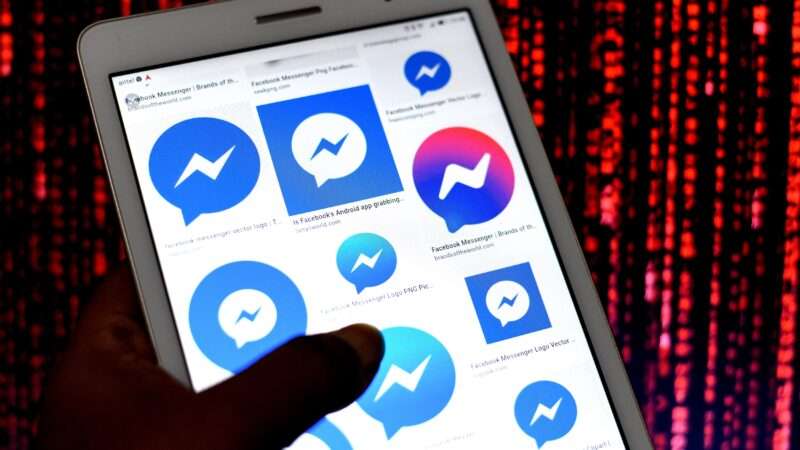 Judge says FTC failed to show that Facebook has a social media monopoly. A federal district court has dismissed the Federal Trade Commission's (FTC) antitrust complaint against Facebook.
The complaint—and a similar action filed by state attorneys general—argued that Facebook has a monopoly in "personal social networking services" and illegally maintained that monopoly in violation of federal antitrust laws. Specifically, the feds objected to Facebook's acquisition of smaller companies, including Instagram and WhatsApp, and to it blocking interoperability between Facebook and some other apps. Among other remedies, the FTC sought to force the breakup or reconstruction of Facebook.
The case is part of a major, misguided, and bipartisan anti-tech antitrust effort spanning congressional committees, the Department of Justice, the FTC, state prosecutors' offices, and—recently—a flurry of legislation. (See my story from yesterday on six new antitrust bills moving forward in Congress.)
Opponents of these efforts often point out that the new antitrust crusaders' definition of monopoly is lacking, considering that consumers and businesses have plenty of options when it comes to social media and other tech services in question. Now, on the Facebook front, a federal judge has agreed.
"The FTC has failed to plead enough facts to plausibly establish … that Facebook has monopoly power in the market for Personal Social Networking (PSN) Services," wrote Judge James E. Boasberg of the U.S. District Court for the District of Columbia in a June 28 opinion, granting Facebook's motion to dismiss the FTC and the states' complaints.
"Although the Court does not agree with all of Facebook's contentions here, it ultimately concurs that the agency's Complaint is legally insufficient and must therefore be dismissed," ruled Boasbert. "The Complaint contains nothing on that score save the naked allegation that the company has had and still has a 'dominant share of th[at] market (in excess of 60%).'" The ruling continues:
Such an unsupported assertion might (barely) suffice in a Section 2 [of the Sherman Antitrust Act] case involving a more traditional goods market, in which the Court could reasonably infer that market share was measured by revenue, units sold, or some other typical metric. But this case involves no ordinary or intuitive market. Rather, PSN services are free to use, and the exact metes and bounds of what even constitutes a PSN service —i.e., which features of a company's mobile app or website are included in that definition and which are excluded —are hardly crystal clear. In this unusual context, the FTC's inability to offer any indication of the metric(s) or method(s) it used to calculate Facebook's market share renders its vague "60%–plus" assertion too speculative and conclusory to go forward. Because this defect could conceivably be overcome by re–pleading, however, the Court will dismiss only the Complaint, not the case, and will do so without prejudice to allow Plaintiff to file an amended Complaint.
While the FTC is free to file an amended complaint, it would have significant hurdles to overcome. The agency's failure to show a Facebook monopoly wasn't the lawsuit's only problem, the court ruled.
"Even if the FTC had sufficiently pleaded market power, its challenge to Facebook's policy of refusing interoperability permissions with competing apps" was lacking, since "there is nothing unlawful about having such a policy in general," noted Boasberg.
While it is possible that Facebook's implementation of that policy as to certain specific competitor apps may have violated Section 2, such finding would not change the outcome here: all such revocations of access occurred in 2013, seven years before this suit was filed, and the FTC lacks statutory authority to seek an injunction 'based on [such] long–past conduct.' Regardless of whether the FTC can amend its Complaint to plausibly allege market power and advance this litigation, then, the conduct it has alleged regarding Facebook's interoperability policies cannot form the basis for Section 2 liability.
Boasberg added that "the agency is on firmer ground in scrutinizing the acquisitions of Instagram and WhatsApp, as the Court rejects Facebook's argument that the FTC lacks authority to seek injunctive relief against those purchases. Whether other issues arise in a subsequent phase of litigation is dependent on how the Government wishes to proceed."
Boasberg didn't invite state attorneys general to refile their complaint.
Since the court issued its ruling, Facebook's stock value has jumped. "Facebook Inc. vaulted into trillion-dollar territory Monday as a late-afternoon stock rally helped power the company past the milestone valuation mark," reports MarketWatch. "Facebook closed the trading day with a market cap of $1,00
Article from Latest – Reason.com
Comments
comments