Charging Bit Players With Drug-Induced Homicide Is Unjust and Potentially Deadly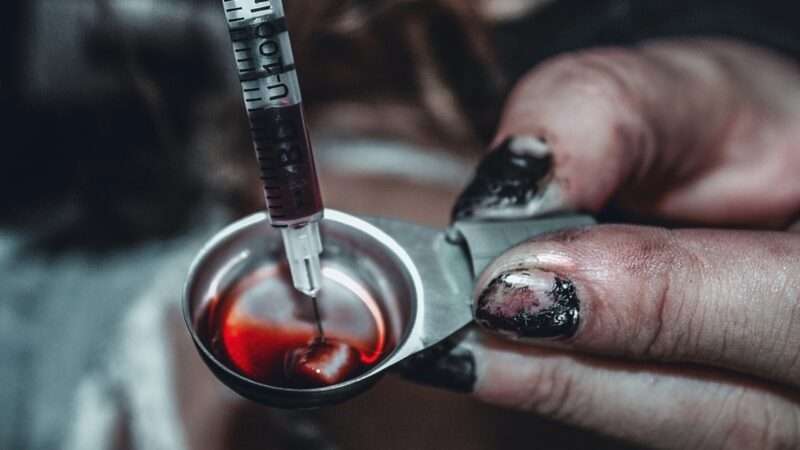 Prosecutions for "drug-induced homicide," which have risen dramatically in recent years, are ostensibly aimed at reducing opioid-related deaths. But as a new investigation by the Pittsburgh Tribune-Review shows, there are good reasons to think they have the opposite effect. Consider the paper's description of a typical case:
In one 2019 case, a Westmoreland County man died from an overdose of drugs he'd gotten from a friend of a friend of a friend. Though the drugs ultimately came from a man called "Bee" in Penn Hills, the three individuals between the victim and Bee were all charged with drug delivery resulting in death [DDRD].

One pleaded guilty to drug delivery resulting in death and received a 5- to 10-year prison sentence. Another pleaded guilty to the same charge and was sentenced to a minimum of one year minus one day in jail and a maximum of two years minus one day. The third person is awaiting trial.
It is hard to believe that such prosecutions of bit players have any impact on the supply of heroin and illicit fentanyl. Furthermore, charging people with homicide when their role in someone's death was unintentional and incidental or highly attenuated is blatantly unjust. Under Pennsylvania law, Stormie Mauck notes in a 2019 Penn State Law Review article, "drug addicts may face imprisonment of up to 40 years for simply sharing drugs with a friend who overdoses."
Worse, this strategy makes fatal overdoses more likely by deterring bystanders from seeking medical assistance when it could make a crucial difference. The threat of a DDRD charge thereby undermines the goal of "Good Samaritan" laws that aim to encourage lifesaving intervention by shielding overdose witnesses from possession charges when they call 911. While Pennsylvania has a Good Samaritan law that was extended to drug users in 2014, it provides no protection against DDRD charges.
In fact, Pennsylvania legislators magnified the threat of such charges in 2011, when they loosened the definition of the offense. It had previously been classified as a type of third-degree murder, which according to the Pennsylvania Supreme Court meant that prosecutors had to prove malice. The current statute applies to anyone who "intentionally administers, dispenses, delivers, gives, prescribes, sells or distributes any controlled substance" when "another person dies as a result of using the substance." While the law does not specify a mens rea requirement for the resulting death, the Pennsylvania Superior Court has held that the defendant must have acted "at least recklessly."
In other words, Pennsylvania is simultaneously pursuing policies that encourage and deter prompt medical attenti
Article from Latest – Reason.com
Comments
comments