America Is Back to Bombing Syria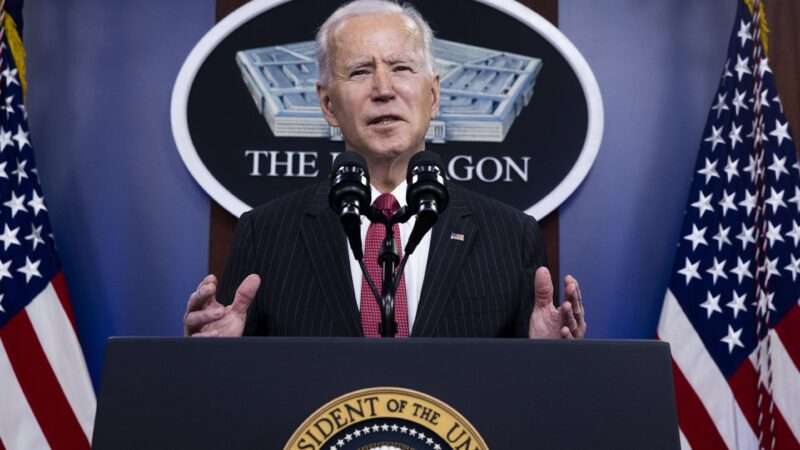 Analysts agree another round of bombings won't accomplish anything in Syria. One child was reportedly killed and three civilians wounded in U.S. airstrikes near the Iraq-Syria border on Sunday, according to Syrian state news agency SANA. This news has been absent from most U.S. coverage of the bombings, which has emphasized that several alleged members of Iraqi militias backed by Iran were also killed or wounded.
"At least 5 Iran-backed Iraqi militia fighters were killed and several others were wounded in an attack by US warplanes," according to the U.K.-based Syrian Observatory for Human Rights.
The director of the war monitoring group later said seven fighters were killed. He also suggested the strike won't actually affect the Iraqi militia presence in the area.
According to the Pentagon, the bombs targeted facilities used by two Iraqi militias with ties to Iran: Kataeb Hezbollah and Kataeb Sayyid al-Shuhada. "These facilities are…engaged in unmanned aerial vehicle (UAV) attacks against U.S. personnel and facilities in Iraq," Pentagon spokesman John Kirby said in a statement.
Kirby described the strikes as self-defense, calling them "both necessary to address the threat and appropriately limited in scope. As a matter of domestic law, the President took this action pursuant to his Article II authority to protect U.S. personnel in Iraq."
But Iraqi Prime Minister Mustafa al-Kadhemi called the attacks "a blatant and unacceptable violation of Iraqi sovereignty and Iraqi national security."
The militias that were bombed "technically are a part of the Iraqi security forces—the very security forces U.S. troops are supposedly training to fight an ISIS caliphate that doesn't exist anymore," noted Defense Priorities fellow and foreign policy analyst Daniel DePetris.
Somebody, please help me out. Where's the "presidents can bomb whomever they want, anytime they want" clause in the U.S. Constitution? I'm having an awfully hard time finding it.

— Daniel DePetris (@DanDePetris) June 28, 2021
Iranian Foreign Ministry spokesman Saeed Khatibzadeh accused the U.S. of "disrupting security in the region," warning that "one of the victims of this disruption will be the United States."
This is the second airstrike in Syria since Biden took office. Another bombing, in February, reportedly killed 20 Iraqi militia members.
At least one lawmaker, Sen. Chris Murphy (D–Conn.), worries that this is starting to look like more than just isolated incidents by either the U.S. or Iran.
"My concern is that the pace of activity directed at U.S. forces and the repeated retaliatory strikes against Iranian proxy forces are starting to look like what would qualify as a pattern of hostilities under the War Powers Act," said Murphy in a statement. "Both the Constitution and the War Powers Act require the president to come to Congress for a war declaration under these circumstances."
Just get the fuck out of Iraq and Syria. The strikes happened because US forces are targets of opportunity, by an adversary entirely different than the one they're supposedly still there to fight. No one bothers to pretend anymore that strikes like these accomplish anything.

— Spencer Ackerman (@attackerman) June 28, 2021
After the first round of strikes carried out by the Biden administration, senators introduced a resolution to repeal broad authorization for the use of military force in the Middle East. "Last week's airstrikes in Syria show that the executive branch, regardless of party, will continue to stretch its war powers," said Sen. Tim Kaine (D–Va.), one of the bill's sponsors.
"Congress has a responsibility to not only vote to authorize new military action, but to repeal old authorizations that are no longer necessary." The bill's other sponsor, Sen. Todd Young (R–Ind.), complained that "Congress has been operating on autopilot when it comes to our essential duties to authorize the use of military force."
But the Senate resolution hasn't gone anywhere
Article from Latest – Reason.com
Comments
comments