The Critical Race Theory Debate Wouldn't Matter if We Had More School Choice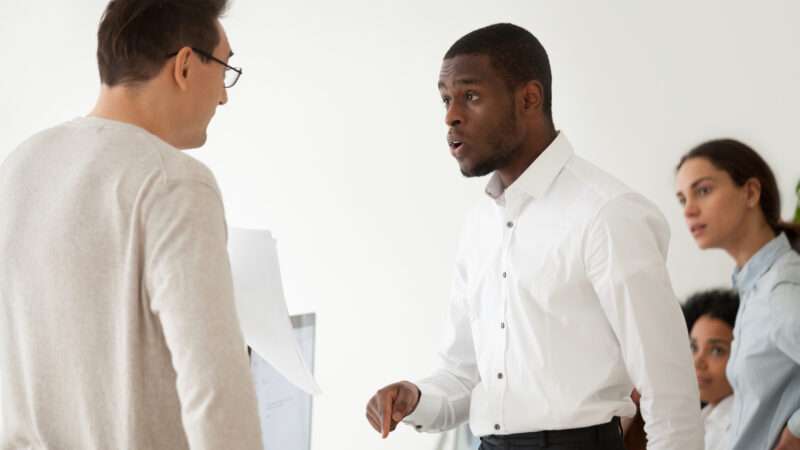 A recent school board meeting in Loudon County, Virginia, turned so heated that attendees faced off in dueling protests and people were hauled off in handcuffs. The main point of disagreement was over the teaching (real or imaginary) of critical race theory (CRT) in public school classrooms, and parents' feelings over that controversial nominally anti-racist but really racially obsessed ideology. The conflict represented an escalation in the ongoing national curriculum wars that, like all such battles, could be peacefully settled by recognizing families' rights to choose educational approaches instead of surrendering children to the whims of government bureaucrats.
"Parents protesting against critical race theory broke into the national anthem when the Loudoun Co., Virginia school board ended public comment because the crowd got too out of hand," Reuters' Gabriella Borter tweeted June 22. "The Loudoun County sheriff's office declared the school board meeting an unlawful assembly. Everyone told to get out or will be trespassing. Two arrests made."
The confrontation in Loudon County is part of a national debate over critical race theory (a subset of overarching critical theory) and related belief systems which, in the guise of deconstructing oppressive and hierarchical human relationships instead strip people of individuality and reduce them to representatives of group identities. This intellectual movement rejects rationalism and objectivity, and brands the West, in general, and the United States, in particular, as irredeemably racist—but its collectivism breeds racism every bit as pernicious as anything cooked up by the Ku Klux Klan.
In response, some states are banning the teaching of CRT—an approach that threatens to turn advocates of the ideology into free speech martyrs fighting the entrenched establishment. Trinity College's Isaac Kamola argues that many Americans oppose the ideology "because academic, journalistic and movement efforts to critically interrogate the lasting impact of slavery and American racism fundamentally challenge the free market fundamentalist ideology." That's a wildly tendentious claim, but ideological bans lend it a gloss of credibility.
Bans also run afoul of the difficulty inherent in trying to filter ideas which can be taught without use of a red-flag brand name, or by teachers who unknowingly absorb assumptions which permeate academia and then pass them on to students without reference to specific scholarly sources. Removing ideas from their origins makes it easier to pretend the ideology has little presence in classrooms.
"[N]o, 6-year-olds are not being taught Derrick Bell — or forced to read Judith Butler, or God help
Article from Latest – Reason.com
Comments
comments