Chef Andrew Gruel Survived COVID-19 and Gavin Newsom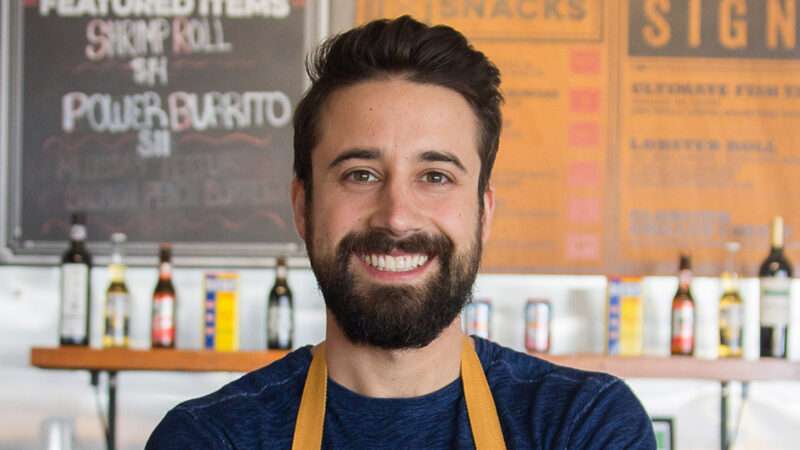 Andrew Gruel just might be the patron saint of restaurateurs, small business owners, and service workers during the pandemic. He's the founder and owner of Slapfish, a growing national fast-casual restaurant chain based in Huntington Beach, California, as well as a widely recognized culinary innovator and familiar face on the Food Network and other cooking channels.
Over the past year, Gruel has also gained prominence as an unabashed critic of arbitrary rules that put business owners like him at the beck and call of hypocritical politicians such as California Gov. Gavin Newsom (D). Most famously, in an inspired rant that went viral on social media last December, Gruel listed all the ways in which California's ban on outdoor dining made no scientific or economic sense before concluding, "I'm not an asshole. The governor is."
Reason's Nick Gillespie spoke to Gruel in April about what it's like to run a restaurant in California.
Q: What was it like to have outdoor dining shut down again this past fall even though it wasn't a vector of COVID-19 spread?
A: Here in Southern California and across the nation, you started to see a lot of investment in things like outdoor dining patios. You started to see restaurants effectively spill out into parking lots and the streets. And it was great, right? Going into the summertime, e
Article from Latest – Reason.com
Comments
comments