Review: False Positive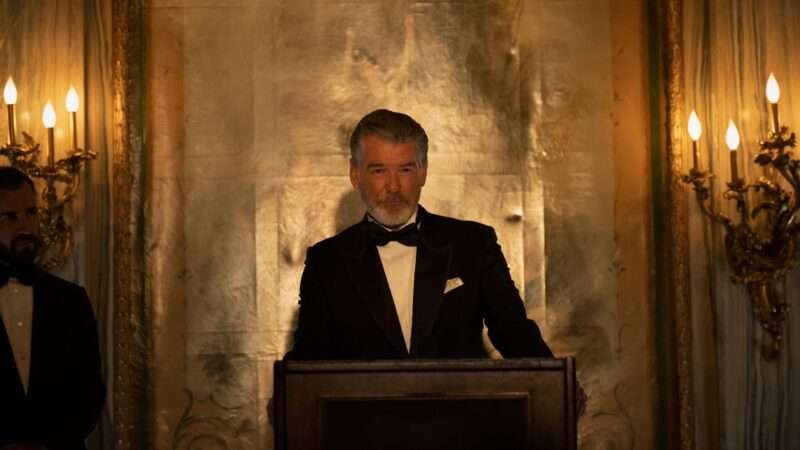 False Positive begins with a scene of lurid promise: a shot of a blood-soaked woman wandering down an otherwise empty New York street. Since the cast—Ilana Glazer, Justin Theroux, Pierce Brosnan—and the cinematographer (Pawel Pogorzelski, who shot both Hereditary and Midsommar for director Ari Aster) bring substantial cred to the film, even if the three actors aren't horror stars, we settle in for some sort of cool surprise. Or at least something a little less nutty than what we eventually get here.
The picture was scripted by Glazer and director John Lee, who worked together on Glazer's Comedy Central show Broad City. It's an update of Rosemary's Baby, with the Satan-worshipping geezers of that film replaced by the sort of smug, manipulative men whose mission in life is to undermine women at every opportunity. I hear you groaning.
But since the story is set in the world of reproductive medicine, the movie's pointed feminist POV is unobjectionable and generally effective. When one familiar question comes up—"Does your doctor claim to know more about your body than you do?"—it stokes the plot and raises a real-world issue simultaneously.
As the movie gets underway, we meet a well-to-do Manhattan marketing whiz named Lucy Martin (Glazer) and her husband Adrian (Theroux), a surgeon. Lucy has been trying to get pregnant for two year
Article from Latest – Reason.com
Comments
comments