This Cop Conducted 3 Warrantless Searches in Under 3 Years. He Gets To Keep His Job.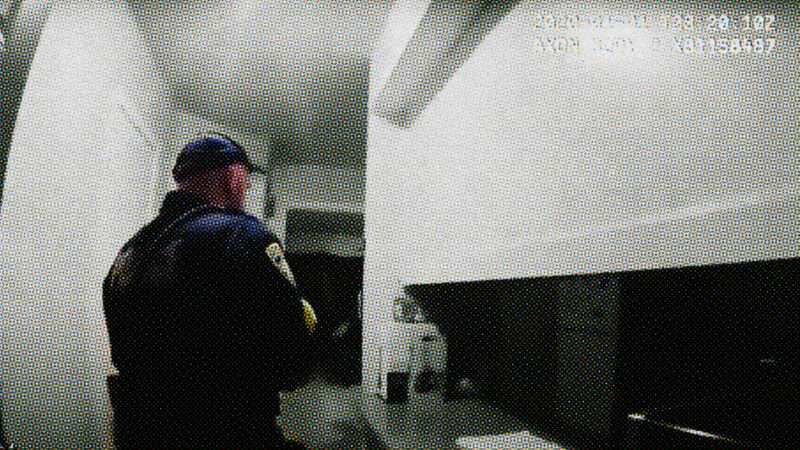 A Baton Rouge Police Department (BRPD) officer will keep his job after conducting his third warrantless search in under three years.
Ken Camallo will be demoted from sergeant to corporal, The Advocate notes. He will also undergo a 75-day unpaid suspension.
But the officer will ultimately stay employed after racking up a slew of similar offenses and demonstrating a wanton disregard for the constitutional rights of those in his community.
BRPD declined to provide further comment.
Camallo's conduct attracted significant national attention after a Reason report last month first released body camera footage of a traffic stop on January 1, 2020, set in motion by Camallo because he spotted a car driving "suspicious[ly]." He'd seen it parked at a "known drug house," he said.
During that traffic stop, he and four other cops strip-searched a minor on a public street. In a recent press conference, BRPD said none of the officers will face discipline for that move.
But Camallo and Officer Troy Lawrence Jr. proceeded to conduct a warrantless search of the family's home, resulting in disciplinary reviews. Lawrence's is still ongoing.
Documents obtained by Reason show that this is not Camallo's first offense, however. An internal affairs history of his time on the force shows that he has a stain on his record for another warrantless entry in 2019.
Yet even that wasn't his first foray into unconstitutional searches. In 2017, a federal judge threw out all of the evidence in a case against a man indicted on illegal weapons charges after Camallo was found to have obtained the evidence earlier that year without a warrant. That case was eventually dropped.
Camallo's disciplinary history shows no demerit against him for that misconduct.
His most recent warrantless search resulted in criminal charges against Clarence Green, then 23, who sat in jail for five months after Camallo found a firearm on his person during the traffic stop. Green was prohibited from owning one while he was on probation for possession of oxycodone, according to the initial incident report.
But those police reports would come to change almost a dozen times after Camallo and Lawrence illegally searched Green's home—something that drew the scrutiny of a federal judge as he approved the stat
Article from Latest – Reason.com
Comments
comments