Mom Faces Felony Charges For Taking a Drug Prescribed by Her Doctor While Pregnant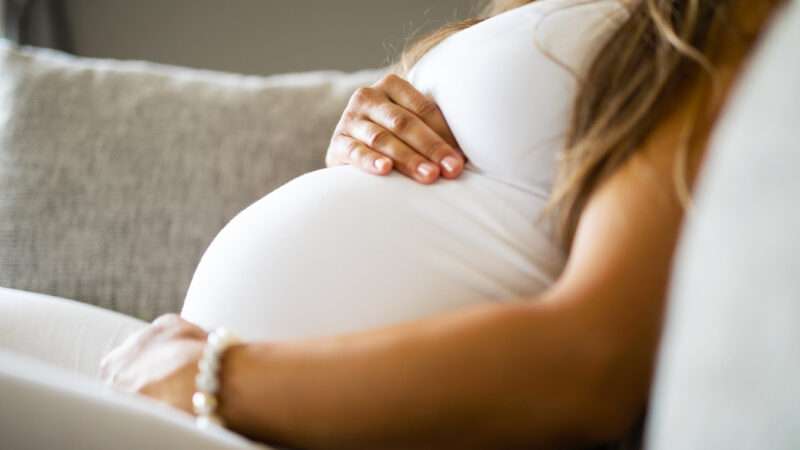 Seven cops swarmed the home of an Alabama mom charged with the dastardly crime of taking a painkiller prescribed by her doctor while she was pregnant with her son—who, by the way, is perfectly fine and now eight-months-old.
In 2020, stay-at-home-mom Kim Blalock of Florence, Alabama, was pregnant with her sixth child. A year earlier, she'd had surgery for back problems resulting from a car accident. She also suffered from arthritis and a degenerative disc disease, and was prescribed hydrocodone to ease her chronic pain. Though she had stopped taking the drug when she learned she was expecting, the pain got worse as the pregnancy wore on—and she had five other kids to take care of. Six weeks before her son was due, she was in such agony that she went back to her orthopedist and he renewed her prescription.
When her baby was born and tested for drugs, which seems to be routine, the results came back positive. The Department of Human Resources (DHR), the state's child services division, investigated and quickly closed the case, according to AL.com. But the cops and the district attorney? They smelled blood.
Prosecutors couldn't charge Blalock with taking illegal drugs, because she had a prescription. They couldn't charge her with abusing the drugs, either. (Not for lack of trying, though: DHR had actually counted how many pills she had taken.) Nor could the authorities charge her with getting the legal drugs by illegal means, such as doctor shopping, or forgery. What they could and did charge her with was not informing her doctor that she was pregnant. They labeled this prescription fraud: a felony.
This represents "the literal policing of pregnancy," says Ellie Lee, Director of the Centre for Parenting Studies at the University of Kent in Eng
Article from Latest – Reason.com
Comments
comments