Oregon Standoff Leader Ammon Bundy Is Running for Idaho Governor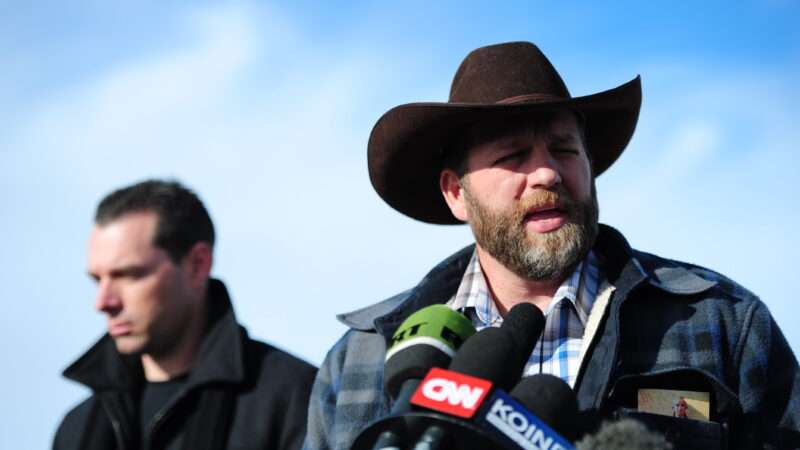 Ammon Bundy, best known for leading the 2016 armed occupation of the Malheur National Wildlife Refuge in Oregon, announced last weekend that he is running for Governor of Idaho.

"I'm running for Governor because I'm sick and tired of all of this political garbage," he states on his campaign website. "I'm tired of our freedoms being taken from us and I'm tired of the corruption that is rampant in our state Government."
Bundy has become something of a figurehead for rural ranchers skeptical of federal power. Prior to the month-long Oregon standoff in 2016, he and his father, Cliven Bundy, were involved in a 2014 cattle grazing standoff with the Bureau of Land Management in Nevada.

Since 2016, Ammon Bundy has continued to be a controversial and outspoken activist against government overreach. In 2018, Bundy released a video criticizing Trump's immigration crackdown and put out a call to sponsor refugee families. Last July, he made a video in support of Black Lives Matter and defunding the police, stating that "you patriots, if you really want to call yourselves that, somehow think that the law enforcement is your golden calf…There needs to be a defunding of government in general." 
Bundy was also arrested on trespassing charges last August after leading a protest at the Idaho statehouse against measures related to the COVID-19 pandemic.  
Bundy is now trying to work within the state government, rather than against it. 
"We cannot afford to have state leadership that lets the federal government bully us," said Bundy—who is running as a Republican—in a campaign video. "And it's an unfair fight when the federal government unlawfully attacks the people—believe me, I know, as my family and I experienced this first hand."

In another video on his campaign website, titled, "3 Lies the Mainstream Media Has Told You About Ammon Bundy,"
Article from Latest – Reason.com
Comments
comments