Pro Football Player Carl Nassib's Coming Out Is a Non-Issue, and That's Awesome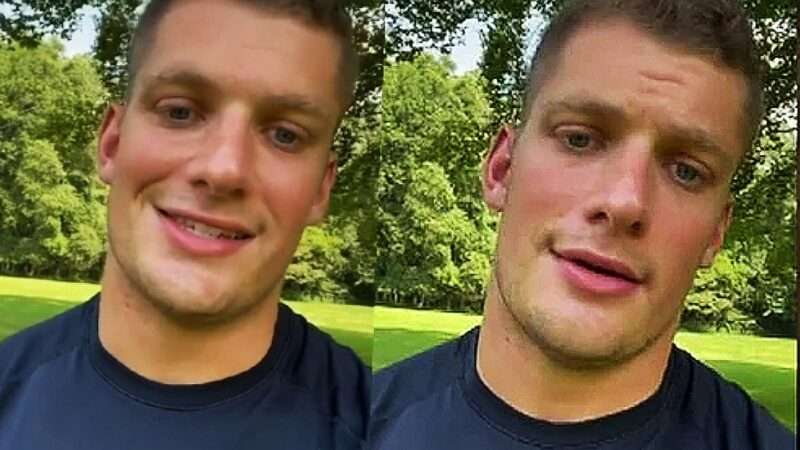 Carl Nassib, a defensive end for the Las Vegas Raiders, made pro sports history Monday by revealing that he's gay. He's the first man in the NFL to come out as gay while being an active professional player.
This should be the biggest LGBT news during Pride Month, but it has already come and gone and most people have moved on. Nassib's announcement is neither driving debate nor controversy. Representatives from both his team and the NFL have publicly declared support for Nassib. The NFL announced that it would be matching Nassib's $100,000 donation to the Trevor Project, a hotline for LGBT teens in crisis. Several pro players and Raiders quarterback Derek Carr have publicly praised Nassib. New fans are happily buying his team jersey in droves.
It's a remarkably casual response that reflects the massive culture shift in favor of letting LGBT folks live their lives as they choose, just like their heterosexual counterparts. Back in 2014, Michael Sam made history as the first openly gay football player to be drafted into the NFL, but he didn't make it past preseason. The coverage of Sam back then was largely positive, but there were a few critics.
In 2021 there's so little animosity that lazy Twitter aggregators aren't even bothering to search for
Article from Latest – Reason.com
Comments
comments