The Feds Can't Compel States to Enforce Restrictions on Guns or Immigrants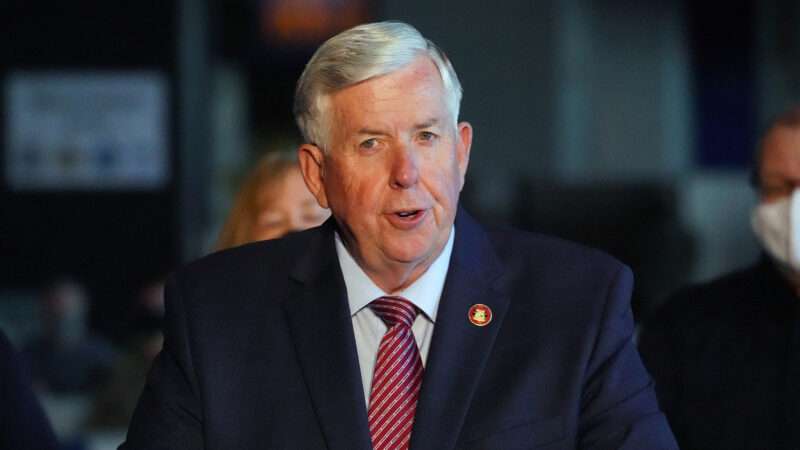 When state and local officials decline to help enforce federal firearm rules they view as unconstitutional, The New York Times says, they are adopting "a legally shaky but politically potent strategy" with racist roots. But when state and local officials decline to help enforce federal immigration rules they view as "unjust, self-defeating and harmful to public safety," the Times says, they should be "proud" of "choos[ing] not to participate in deportation crackdowns."
That blatant double standard illustrates how policy preferences and partisan allegiances color people's views of federalism, which they tend to endorse when it serves their purposes and reject when it doesn't. But as Missouri Gov. Mike Parson and Attorney General Eric Schmitt recently observed while defending that state's Second Amendment Preservation Act, "you cannot have it both ways."
Missouri's law, which Parson signed last week, is part of a broader movement to resist federal gun control. It declares that some federal firearm policies—including bans, registration requirements, and taxes that have "a chilling effect" on purchases—"shall be considered infringements on the people's right to keep and bear arms," which is guaranteed by the Second Amendment and the state constitution.
The law says such rules "shall be invalid to this state, shall not be recognized by this state, shall be specifically rejected by this state, and shall not be enforced by this state." It authorizes injunctions against law enforcement agencies that violate this new policy, along with civil penalties of $50,000 "per occurrence."
In response to anxious questions from the U.S. Justice Department, Parson and Schmitt said the law's restrictions and remedies apply only to state and local officials. That means they do not interfere with federal enforcement of federal laws—the same point the Times made in defense of "sanctuary" cities and states.
The immediate impact of this law—which is similar in spirit
Article from Latest – Reason.com
Comments
comments