Somehow, The Hitman's Wife's Bodyguard Is About Professional Licensing Requirements and EU Sanctions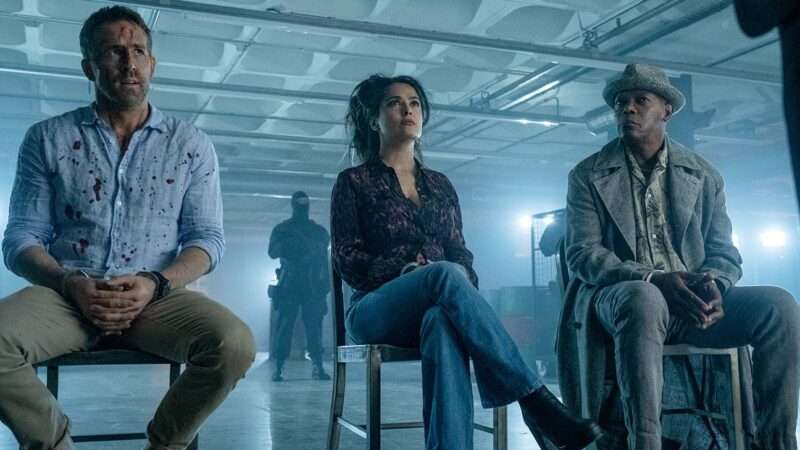 Would you believe me if I told you The Hitman's Wife's Bodyguard, a turgid sequel to the 2017 Ryan Reynolds/Samuel L. Jackson gunfire 'n' wisecracks fest, The Hitman's Bodyguard, was actually a movie about European fiscal imbalances and occupational licensing?
No? OK, fair, I wouldn't believe me either, if I hadn't seen the movie. But I have seen the movie, and as far as I can tell it's about those things as much as it's about anything. 
Which, granted, is not saying much, since this tedious procession of unfunny one-liners and listless action sequences works overtime to avoid sticking with any dramatic or thematic impulse for long. But the plot, to the extent there is one, revolves around a bodyguard (Reynolds) who has given up guns following the revocation of his professional license, teaming up with a hitman (Jackson), and the hitman's wife (Selma Hayek), to stop a terrorist (Antonio Banderas) who is threatening to destroy the European Union's power grid in response to the imposition of new sanctions on Greece. There's chaos in the streets, a monologue or two about restoring Greece to its rightful prominence as a global power, and an awful lot of bad jokes. 
This isn't the sort of movie you're suppo
Article from Latest – Reason.com
Comments
comments