It's Time for Television To Get Super Weird for the Summer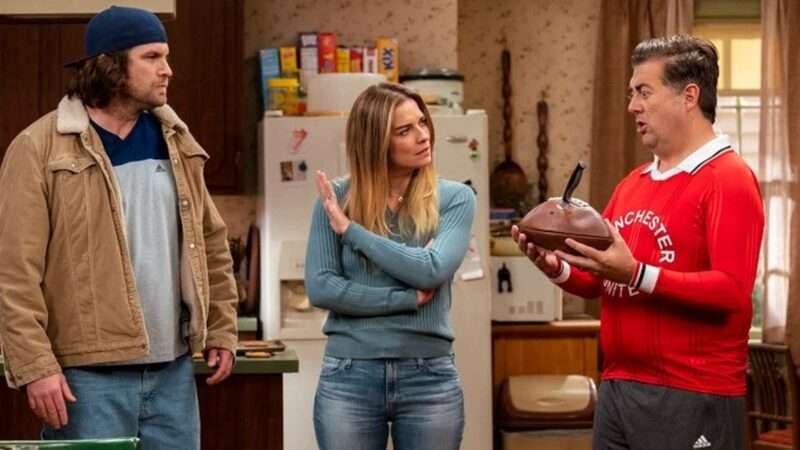 Kevin Can Go F**k Himself.  AMC. Sunday, June 20, 9 p.m.
Devil May Care. Available now on Peacock.
Summertime, and the livin' is … well, weird. Summer replacement shows have ever been thus, for better (the original CBS version of the addled spy show The Prisoner) or worse (Shonda Rimes' ritual disembowelment of Shakespeare, Still Star-Crossed). And the summer of '21 is no different.
Exhibit A in our soon-to-be time capsule of memorable TV quirk is AMC's Kevin Can F**k Himself. (Those asterisks, by the way, are AMC's, not the eruption of some long-repressed Bowdlerite madness at Reason.) It's a ghoulishly brutal, stunningly creative, and utterly Pyrrhic send-up of blue-collar domestic sitcoms, way too effective to be entertaining.
Kevin is modeled after all those sitcoms—King of Queens, Lucky Louie, the list stretches all the way back to The Honeymooners—in which an attractive wife smilingly puts up with a fat, loutish husband and his fratboy friends. Annie Murphy of Schitt's Creek (so far as I know, the only actress to have starred in two different TV shows with masked four-letter words in the title; is that a new Emmy category?) plays Allison, the grown-up wife, with Eric Petersen of the short-lived TV Land comedy Kirstie as her slobby spouse Kevin.
Like the husbands in genuine sitcoms of the genre, Kevin is an amiable party-pig whose highest ambition is to become the beer-pong champ at the local bar and kisses not his wife but his mint-condition Wade Boggs baseball card when he leaves for work in the morning. Mostly he lies around on the living room couch getting hammered and exchanging low-life jokes with his loudmouth frat-rat friends, particularly next-door neighbor Neil (Alex Bonifer, Superstore) and Neil's sister Patty (Mary Hollis Inboden, American Princess).
Typical exchange: Patty snorts in disgust at the idea of Neil taking off his clothes after losing a bet. What's the big deal? wonders Neil: "You're my sister. You used to change my diapers." Retorts Patty: "Whic
Article from Latest – Reason.com
Comments
comments