50 Years Into the War on Drugs, Drugs Are Winning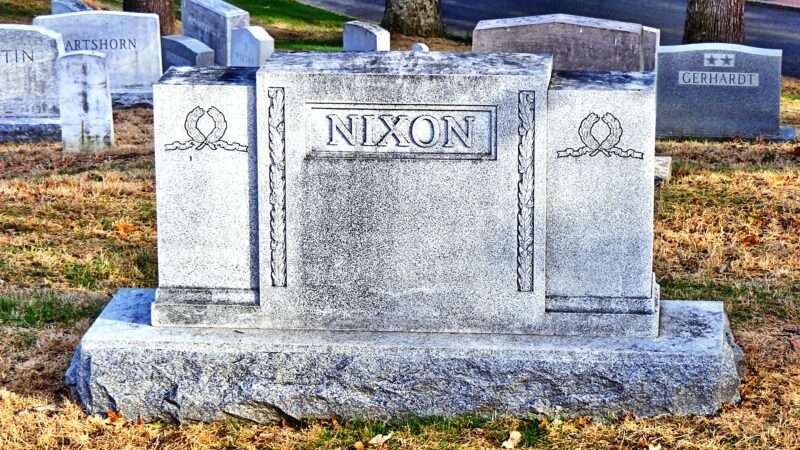 We're now 50 years into the war on drugs, and drugs continue to post their Ws. On June 17, 1971, President Richard Nixon declared that "public enemy number one is drug abuse."
"In order to fight and defeat this enemy, it is necessary to wage a new all-out offensive," the president said at the time, announcing more funding for anti-drug efforts, the creation of a new anti-drug organization within the White House, and calling for "the American people [to] all join in" on the fight.
Decades later, most people seem to have switched sides in this conflict. Some 60 percent of Americans said they support the legalization of medical and recreational marijuana in an April 2021 poll conducted by Pew Research Center.
Gallup found an even higher 68 percent of people supported marijuana legalization in a November 2020 poll. That's up from about 16 percent in 1971.
Nixon stressed in his remarks 50 years ago that the fight against drugs needed to be bipartisan. Today, members of both political parties are increasingly willing to live and let live. That Pew poll found 47 percent of Republicans support the legalization of recreational marijuana, alongside 72 percent of Democrats.
The shift in public opinion has been complemented by the slow rollback of drug prohibition in the states.
Just yesterday, the Connecticut Senate passed a bill legalizing recreational cannabis for those 21 and older. Once Gov. Ned Lamont (D) signs it into law, the Constitution State will become the 19th state to legalize recreational marijuana.
As of early April, about 138 million Americans live in a state where recreational marijuana is legal, according to U.S. News and World Report.
And while the increasingly widespread legalization of marijuana is the most obvious sign of drug prohibition on retreat, there's also been progress in liberalizing the law's treatment of other substances, too.
On Thursday, the Maine House of Representatives approved a bill decriminalizing the possession of small amounts of all drugs. That legislation is modeled off a similar law approved by Oregon voters in 2020. That same year, Oregon voters also approved a ballot initiative that legalized psychedelic mushrooms.
Other cities, from Denver to Washington, D.C., have passed measures decriminalizing mushrooms or deprioritizing enforcement of their prohibition.
Of course, it's not all good news when it comes to ending the war on drugs. Plenty of people still remain incarcerated for possessing or selling illicit substances. Millions more have had their lives upended by a drug arrest or conviction.
And even though marijuana policy might be getting better across the country, that progress has been counteracted by the federal government's crackdown on opioids, which has deprived patients of needed pain medicine and led to a massive rise in fatal drug overdoses.
That aside, there's still plenty for supporters of drug legalization to cheer.
---
FREE MINDS
President Joe Biden signed a bill yesterday making June 19, or Juneteenth, a federal holiday to commemorate the end of slavery. Zuri Davis explained the history and importance of the day for Reason in 2019:
Article from Latest – Reason.com
Comments
comments