Cops Punched a Man Hanging From a Window and Tased Him After He Fell. They Got Qualified Immunity.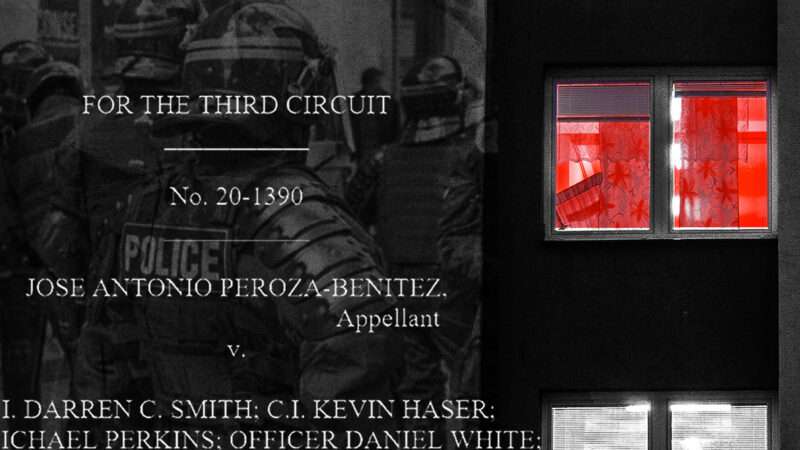 Jose Peroza-Benitez was asleep in his Pennsylvania apartment when the police broke through his door, executing a warrant for a drug raid. Startled, he fled. The officers went on to chase him through the neighborhood, into an abandoned building, and out a window. As Peroza-Benitez dangled from the ledge, one cop punched him in the head, allegedly causing him to fall to the concrete. Another officer then reportedly tased him as he lay on the ground.
Those cops—Kevin Haser of the Drug Enforcement Administration and Daniel White of Reading Police Department, respectively—were originally awarded qualified immunity, the legal doctrine that shields government officials from federal civil rights suits if the specific way they violated your constitutional rights has not yet found its way into a court precedent. In other words, a jury of Peroza-Benitez's peers could not decide if damages were appropriate for the surgeries he received to address a broken leg and arm injuries.
In April, a federal court categorically rejected that argument. It was already "clearly established," it said, that state actors may not beat an unarmed man hanging from a building and then tase him when he is unconscious.
"Here, Peroza-Benitez was unarmed, injured, covered in his own blood, and hanging from a second-story window by his hands, feet dangling, when [Criminal Investigator] Haser—knowing Peroza-Benite
Article from Latest – Reason.com
Comments
comments