U.S. Senator Cynthia Lummis Is All In on Bitcoin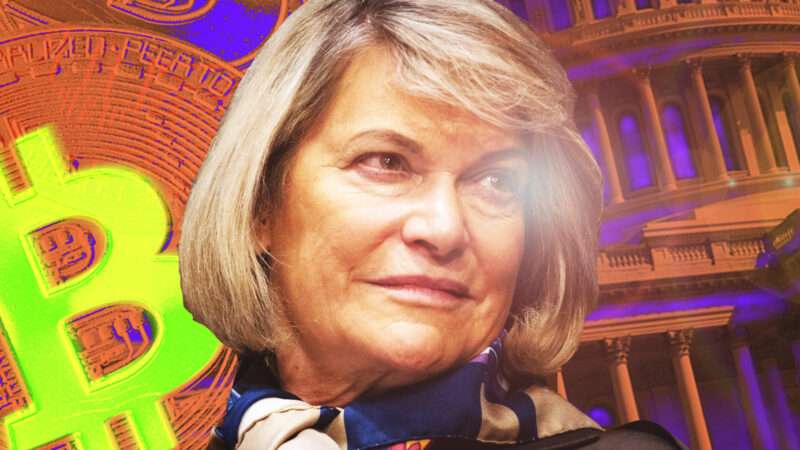 The Bitcoin 2021 Conference in Miami in early June wasn't just a celebration of the end of the pandemic and an opportunity for cryptocurrency and blockchain true believers to gather up close and maskless with more than 10,000 fellow travelers. It was a watershed moment for a technological and cultural movement whose goal is nothing short of the separation of money and state.
Bitcoin emerged just a dozen years ago, when a pseudonymous genius shared a nine-page paper on an obscure email list, and now it's the third-largest currency on the planet, according to Deutsche Bank. In another 12 years, we may look back on Bitcoin 2021 as the Woodstock of the crypto generation.
Headline acts included former Rep. Ron Paul (R–Texas), who embraced cryptocurrency despite his long history as a gold bug; Twitter and Square CEO Jack Dorsey, who said "the internet needs a native currency" and pledged billions to develop necessary infrastructure; and skateboarding legend Tony Hawk, who suggested the bitcoin subculture is poised to go mainstream the same way skating did in the 1990s.
In between panels and talks by major bitcoin figures such as Erik Voorhees, Nic Carter, Elizabeth Stark, and Robert Breedlove, the DJ Diplo, sex-tape ent
Article from Latest – Reason.com
Comments
comments