Mom Won't Let Her Vaccinated 15-Year-Old Go to Summer Camp, and Slate Agrees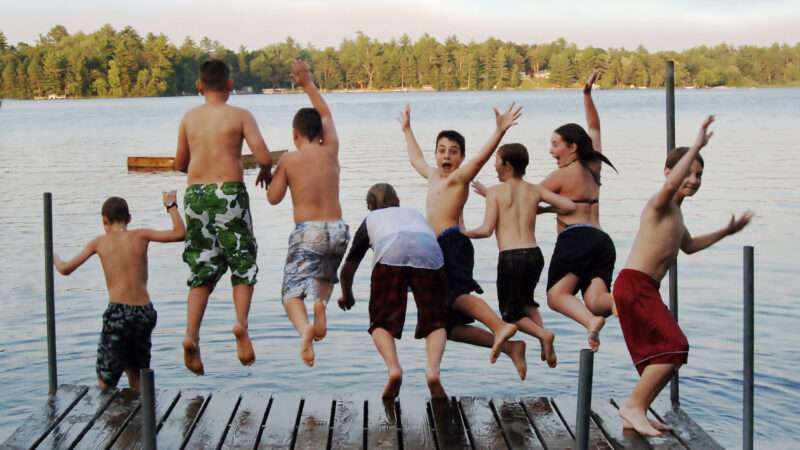 Michelle Herman is Slate's parental advice columnist. Earlier this week, she answered a letter from a mother who was worried about sending her 15-year-old daughter to summer camp.
Importantly, the teen is fully vaccinated, but the mom is concerned because they "live in an area where many people aren't getting vaccinated—mostly by idiotic choice—and neither the camp nor the college is requiring proof of vaccination."
"Nor is there a mask mandate!" added the mom.
This fear is understandable: COVID-19 is a terrible disease that has claimed the lives of more than 600,000 Americans. Government authorities discouraged nearly all social interaction for a year in order to slow the spread of this disease, and many people are just beginning to feel comfortable seizing the reins of normal life again.
Herman thus occupies an ideal position as a knowledgable expert; she could have empathized with the mom while explaining that it is completely safe for her vaccinated teenager to attend summer camp. But that's now how she responded:
You are not being ridiculous. Teenagers are at greater risk than was previously thought, as this story in the New York Times and this one in the Washington Post make clear. If the camp is not requiring that all attendees be vaccinated—and, good lord, not requiring masks either—then you should not let her go.
This is misleading. (Arguably, it constitutes misinformation.) Whether or not teenagers are at "greate
Article from Latest – Reason.com
Comments
comments