D.C. Council's Ban on Flavored Tobacco Products Is a License for More Over-Policing of Minorities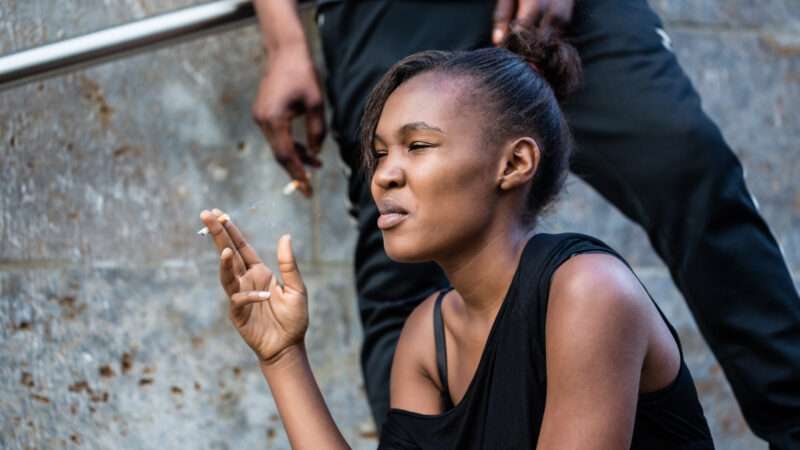 The D.C. Council on Wednesday voted to ban flavored e-cigarettes, menthol cigarettes, and flavored cigars, ratcheting up the drug war as they create another black market in the District of Columbia.
This tobacco ban follows Washington, D.C.'s legalization of recreational marijuana and the quasi-decriminalization of psychedelics. Notably, those latter two policies were approved by voter ballot initiatives and were not passed by the D.C. Council.
While the D.C. Democratic Party largely supported those measures, many of its most powerful members do not see fit to apply those principles to tobacco use. Every member of the Council is a Democrat, with the exception of two at-large councilmembers, who are Independents. The new tobacco prohibition bill passed 9–3.
The vote follows hot on the heels of a viral incident this past weekend in Ocean City, Maryland, where police officers were seen tasing and beating teens after confronting them for violating an anti-vaping ordinance. The videos served as a reminder of why ending the drug war is so important: The government enforces every law at gunpoint, even those intended to "protect" our health. Readers may recall that Eric Garner was choked and killed by former New York City Police officer Daniel Pantaleo in 2014 for selling loose cigarettes.
Yet these tobacco proposals are marketed as helping people like Garner, who was black. The FDA "agrees to ban menthol to protect African Americans," reads a headline from The American Medical Association. Between 77–88 percent of African-American smokers opt for menthol. Yet there is no way to "protect" them from menthol without putting them at the mercy of police officers.
D.C.'s bill officially gives enforcement juris
Article from Latest – Reason.com
Comments
comments