Legislators Demand a Voice in Public Health Restrictions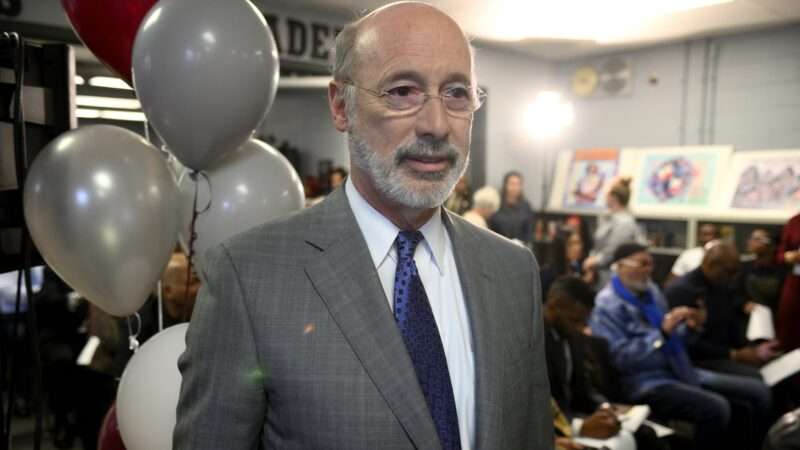 Pennsylvania legislators last week officially ended that state's COVID-19 "disaster emergency," which Gov. Tom Wolf repeatedly extended after declaring it 15 months ago. While the immediate practical effect of the legislature's vote will be minimal, it exemplifies an important step toward reining in the vast powers that Wolf and other governors have exercised during the pandemic.
The Pennsylvania resolution was authorized by a constitutional amendment that voters approved last month, which changed the requirement for terminating a state of emergency from a two-thirds vote to a simple majority. Voters also passed an amendment that reduces the length of future emergency declarations from 90 days to 21 days and requires the legislature's approval to extend them.
The election results and last week's resolution amount to a sharp rebuke of the Democratic governor's pandemic response, which a federal judge described as "shockingly arbitrary" and unconstitutional. The goal of the new limits, according to the state Senate's Republican leaders, is "re-establishing the balance of power between three equal branches of government as guaranteed by the constitution."
Pennsylvania's governor has very broad powers once he declares a "disaster emergency." Among other things, he can suspend statutes and regulations, commandeer private property, issue evacuation orders, and "control ingress and egress to and from a disaster area, the movement of persons within the area and the occupancy of premises therein."
Wolf relied on that last power when he closed all K–12 schools and all "non-life-sustaining" businesses. He also cited it when he ordered Pennsylvanians to stay home "except as needed to access, support, or provide life sustaining business, emergency, or government services."
By last week, Wolf had lifted nearly all of his COVID-19 restrictions, and he argues that the constitutional amendments won't affect the legality of future responses to public health threats. In addition to his own emergency powers, he notes, the state Department of Health h
Article from Latest – Reason.com
Comments
comments