Congress Weighs a Moratorium on Facial Recognition and Biometric Surveillance Technologies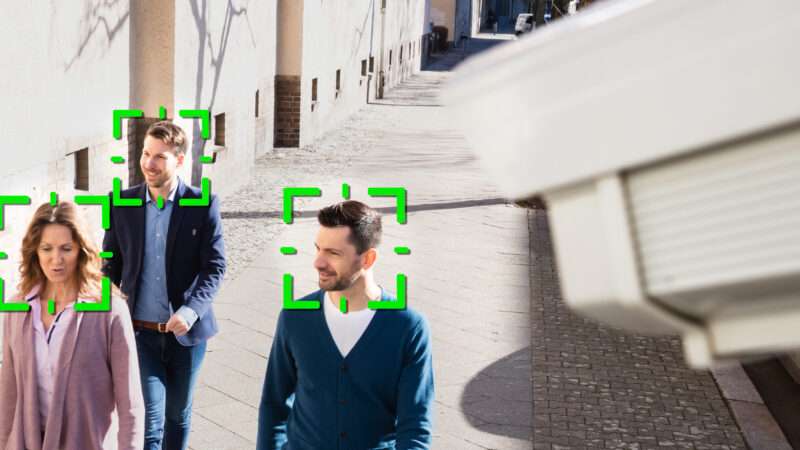 Today, a group of congressional Democrats re-introduced the Facial Recognition and Biometric Technology Moratorium Act of 2021. And it's not a moment too soon.
Earlier this month a coalition of more than 40 privacy advocacy organizations including the Electronic Frontier Foundation, the Electronic Privacy Information Center, Fight for the Future, and Restore the Fourth, issued a declaration calling for a ban or moratorium on law enforcement use of facial recognition technology. In its statement, the coalition observed that police use of facial recognition technologies is already becoming pervasive.
"Law enforcement agencies routinely use the technology to compare an image from bystanders' smartphones, CCTV cameras, or other sources with face image databases maintained by local, state, and federal agencies," noted the coalition. "Potentially more than 133 million Americans are included in these databases, with at least thirty-one states giving police access to driver's license images to run or request searches, and twenty-one states giving the FBI access to the same. Law enforcement use of these databases for investigations places millions of Americans in what has been called a 'perpetual line-up.'"
In addition, more than 1,000 federal, state, and local law enforcement agencies have used the facial recognition tool developed by the surveillance startup Clearview AI. That company created its massive faceprint database by illicitly scraping more than 3 billion photos from across the Internet, including employment sites, news sites, YouTube, and social media networks such as Facebook, LinkedIn, and Instagram.
Using the service, police can upload a photo of an unidentified person to Clearview AI's database and retrieve publicly posted photos of that person along with the locations at which the photos were posted. Back in January 2020, the New York Post reported, "Rogue NYPD officers are using sketchy [Clearview AI] facial recognition software on their personal phones that t
Article from Latest – Reason.com
Comments
comments