Trump's Trade War With Europe Is Biden's Trade War Now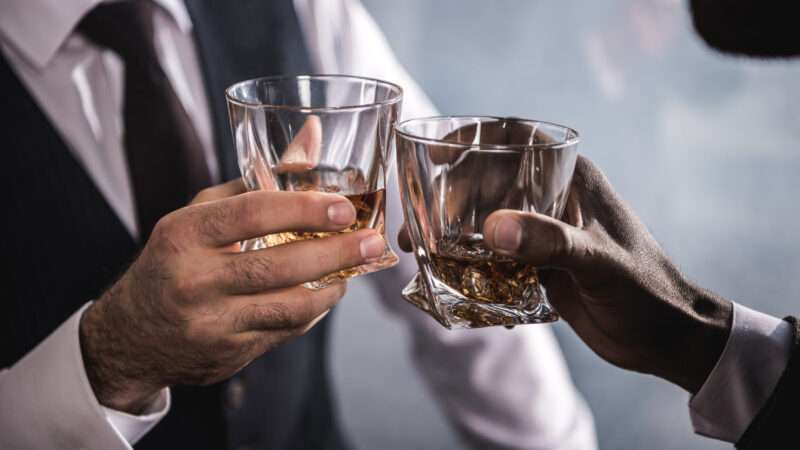 The European Union will postpone a planned escalation of tariffs targeting American exports. The delay will last at least six months, as officials on both sides of the Atlantic try to negotiate an end to most nonsensical of the lingering Trump trade wars.
In a joint statement issued Monday, U.S. Trade Representative Katherine Tai and European Commission Executive Vice President Valdis Dombrovskis said they were aiming to "find solutions before the end of the year" to address issues relating to the "excess capacity" of global steel. The announcement is vague, but it is still a welcome thaw. It suggests that top trade officials on both sides will at least stop escalating the conflict—even as talk of "preserv[ing] our critical industries" indicates that protectionism itself isn't going away anytime soon.
As part of that overall effort, the European Commission announced that it is forgoing plans to hike tariffs on American whiskey, corn, orange juice, peanut butter, tobacco products, and other exports. Europe had imposed 25 percent tariffs on those items in response to the Trump administration's decision in 2018 to slap 25 percent tariffs on European-made steel, and the E.U. tariffs were set to double to 50 percent in June.
Monday's announcement is not a resolution to the trans-Atlantic trade war, but the delay gives American distillers cause to breathe a sigh of relief. The existing tariffs have already significantly damaged American whiskey exports to European countries—which have fallen by more than 50 percent since the tariffs were imposed, according to trade data tracked by the Distilled Spirits Council of the United States (DISCUS), an industry group.
A 50 percent tariff on American whiskey "would have forced many craft distillers out of the E.U. market" entirely, says DISCUS chief Chris Swonger. "We greatly appreciate the Biden administration's ongoing efforts to resolve these longstanding trade disputes and reduce the economic pain felt by those industries unfairly caught in the middle."
While the E.U. has backed off plans to hike tariffs further, it rem
Article from Latest – Reason.com
Comments
comments