Immigration Is the Most Important Way To Beat China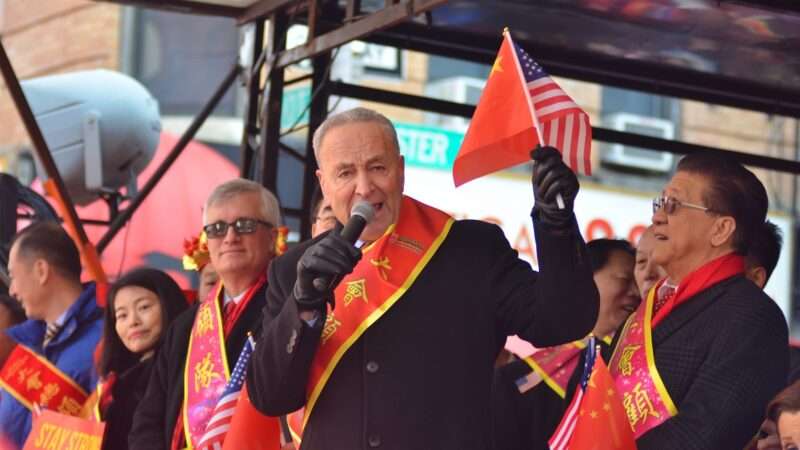 The Senate will soon consider a bill that supporters say will help U.S. companies compete against China with innovative products. However, the bill leaves out the most vital element: talented people to produce the innovations.
Senate Majority Leader Chuck Schumer (D–N.Y.) plans to move forward with his Endless Frontier Act, which has several Republican co-sponsors and was approved by the Senate Commerce Committee on May 13. The bill gives new planning authority to the National Science Foundation, but contains no provisions to welcome and retain high-skilled foreign nationals, who in recent years have accounted for 70 to 80 percent of the full-time graduate students at U.S. universities in computer science and electrical engineering.
Advocates of industrial policy argue trade protection and government planning increase innovation. A review of the economic literature shows this is not the case. The critical factors for innovation are imports, competition, and immigration.
Immigration's impact on innovation is clear. As economists Giovanni Peri, Kevin Shih, and Chad Sparber found in a 2015 study, "When we aggregate at the national level, inflows of foreign STEM [science, technology, engineering, and math] workers explain between 30% and 50% of the aggregate productivity growth that took place in the United States between 1990 and 2010″ [emphasis added].
Innovations are often developed through forming new companies. Research from the organization I lead, the National Foundation for American Policy, concluded that more than half of America's billion-dollar startups had at least one immigrant founder.
For example, semiconductors dominate the competitiveness debate, and immigrants helped start the two companies making much of the innovation in chips possible: Synopsys and Cadence Design Systems. Jim Keller, who has designed chips at Apple, Tesla, and Intel, and other companies in the field, pointed out a great deal of innovation was taking place in America in chip design but that "little of the activity would be possible…without advances in design software by Synopsys and its biggest rival, Cadence Design Systems," according to The New York Times.
The public-private consortium Manufacturing USA program, tasked with a central role in the Endless Frontier Act, has highlighted the cutting-edge robotics research of University of Connecticut associate professor Ashwin Dani, who came to America as an international student from India. However, more favorable legal pathways for students to work after graduation in our northern neighbor have doubled the number of Indians immigrating to Canada. At the same time, international students from India in graduate-level computer science and engineering programs in the U.S. declined by more than 25 percent in 2018–2019, deterred by res
Article from Latest – Reason.com
Comments
comments