First Appellate Court Ruling on CDC Eviction Moratorium Goes Against the Government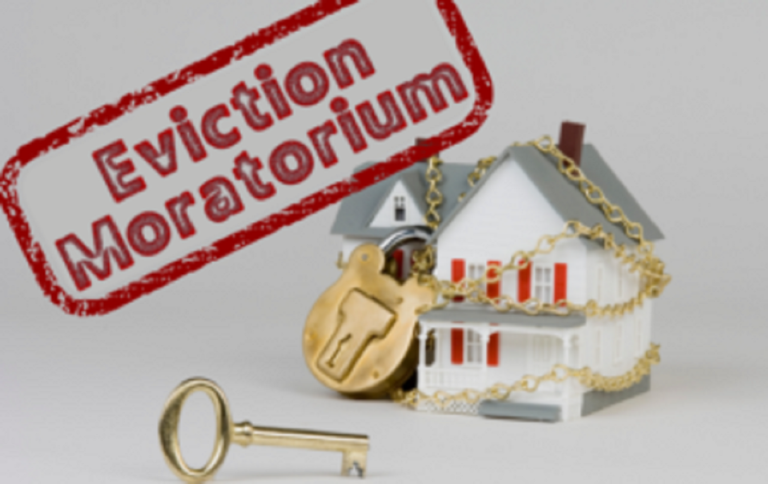 Today was a big day for the Centers for Disease Control eviction moratorium! First, the CDC extended the moratorium until June 30 (I wrote about that development here). Then, the US Court of Appeals for the Sixth Circuit issued the first appellate court ruling in the litigation over the moratorium's legality. In Tiger Lilly, LLC v. Department of Housing and Urban Development, upheld a trial court decision holding that the moratorium is illegal. The Sixth Circuit's reasoning is similar to that of the trial court in this same case, and that of one of the two previous district court decisions against the moratorium. Here is the key part of the opinion:
To slow disease transmission, the HHS Secretary, and the CDC by extension, can impose specific restrictions on both property interests, see 42 U.S.C. § 264(a), and liberty interests, see id. § 264(d). As to the former, the Secretary "may provide for such inspection, fumigation, disinfection, sanitation, pest extermination, destruction of animals or articles found to be so infected or contaminated as to be sources of dangerous infection to human beings, and other measures, as in his judgment may be necessary." Id. § 264(a). The government asserts that a nationwide eviction moratorium is among the "other measures" for disease control that Congress envisioned when drafting the statute.

We disagree. This kind of catchall provision at the end of a list of specific items warrants application of the ejusdem generiscanon, which says that "where general words follow specific words in a statutory enumeration, the general words are construed to embrace only objects similar in nature to those objects enumerated by the preceding specific words." Circuit City Stores, Inc. v. Adams, 532 U.S. 105, 114–15 (2001) (citation omitted). The residual phrase in § 264(a) is "controlled and defined by reference to the enumerated categories...before it," id. at 115, such that the "other measures" envisioned in the statute are measures like "inspection, fumigation, disinfection, sanitation, pest extermination" and so on, 42 U.S.C. § 264(a). Plainly, government intrusion on property to sanitize and dispose of infected matter is different in nature from a moratorium on evictions. See Terkel v. CDC, No. 6:20–cv–00564, 2021 WL 742877, at *6 (E.D. Tex. Feb. 25, 2021) (holding that the Halt Order exceeded the scope of the CDC's authority and observing that "eviction is fundamentally the vindication of the property owner's possessory interest"). The Halt Order thus falls outside the scope of the statute.
Like the two district court rulings, the Sixth Circuit emphasizes that the government's interpretation of the statute would raise serious constitutional problems, because it would violate constraints on Congress' ability to delegate power to the executive branch:
As the district court noted, the broad construction of § 264 the government proposes raises…. concerns about the delegation of legislative power to the executive branch. The government would have us construe the phrase "and other measures, as in his judgment may be necessary," 42 U.S.C. § 264, as a "broad grant of authority" to impose any number of regulatory actions, provided the Secretary believes those actions will help prevent the spread of disease, regardless of whether they are in any way tethered to the "specific intrusions on private property described in the second sentence" of § 264. "In the absence of a clear mandate in the Act, it is unreasonable to assume that Congress intended to give the Secretary the unprecedented power" of that kind. Indus. Un
Article from Latest – Reason.com
Comments
comments