Science-Based Policy Means Decriminalizing Sex Work, Say Hundreds of Researchers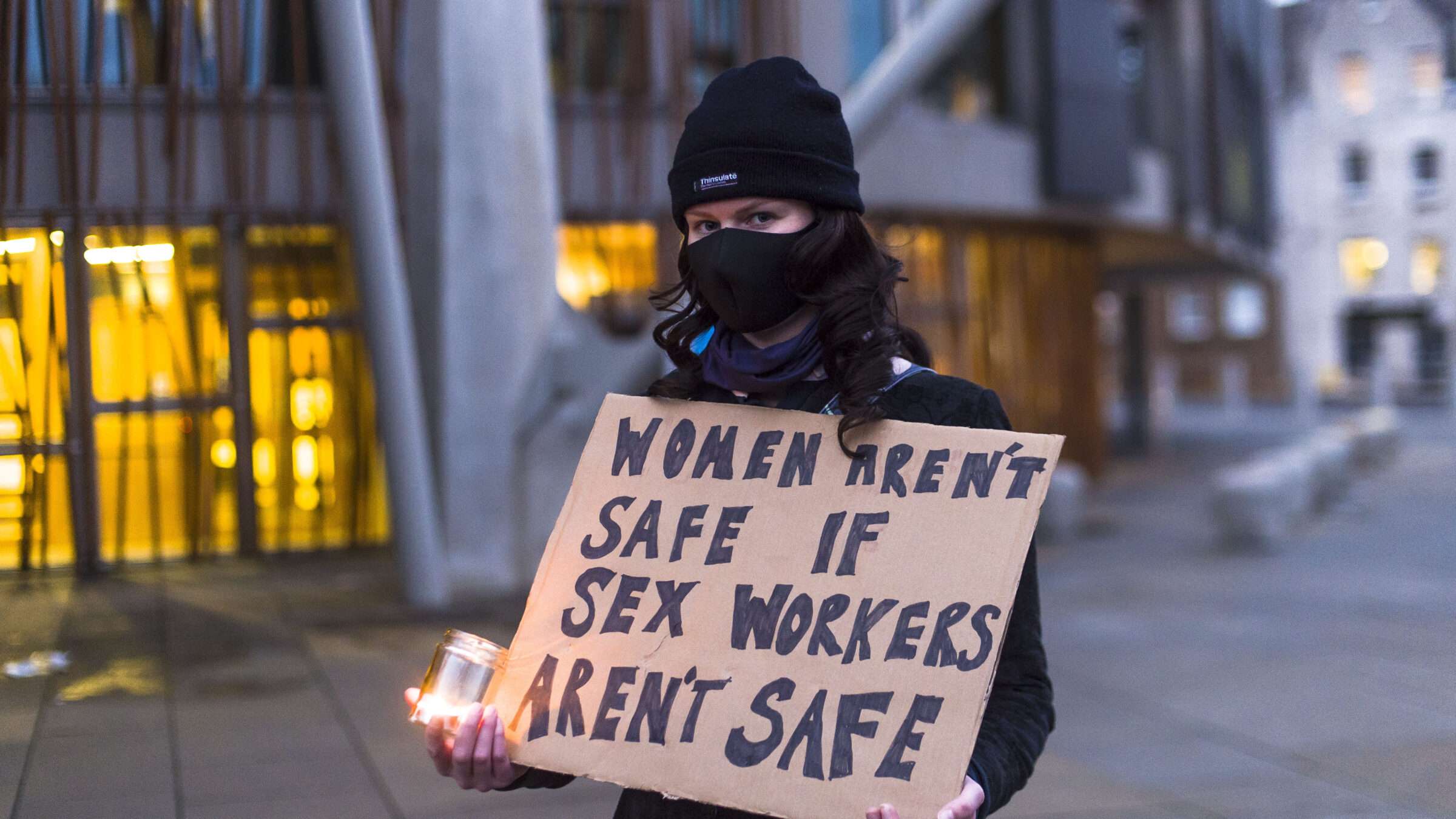 Social scientists ask Biden administration to embrace sex worker rights. In an open letter to President Joe Biden and Vice President Kamala Harris, a group of more than 250 researchers and scientists are calling for changes to the way that this country treats sex work and those engaged in it. Most prominently, the letter—which comes in conjunction with International Sex Worker Rights Day, March 3—says that sex work ought to be decriminalized.
"We decided to launch this campaign because, for too long, policies regarding sex work have been largely evidence-free, and we saw an urgent need to intervene in the debate by re-linking scientific research with public policy," said George Washington University sociology professor Ronald Weitzer in a statement. For years, Weitzer's work has tackled questions of police abuse and shone a light on the shoddy statistics and secret agendas underlying activist efforts to rebrand all sex work as human trafficking.
Weitzer is one of four organizers of the Scientists for Sex Worker Rights campaign, along with Angela Jones of Farmingdale State College and Barb Brents and Kate Hausbeck Korgan of the University of Nevada, Las Vegas. All four have doctorates in sociology and have published books and/or peer-reviewed articles on various facets of sex work and sex trafficking.
Drawing on empirical research from around the world, the letter makes the case that decriminalizing prostitution must be part of the broader criminal justice reform movement in the U.S.
"The data clearly shows that criminalizing consensual adult sexual services causes severe harms, which fall mainly on the most marginalized groups—women, people of color, transgender and non-binary workers, workers' with disabilities, and economically marginalized workers," said Jones. This criminalization "does not prevent or minimize violence or abuse ostensibly identified with human trafficking."
As we've been detailing for years here at Reason, this war on sex work not only harms people choosing to engage in prostitution but leaves little room for actually helping victims of violence and sexual exploitation.
Almost 90 percent of the feds' "trafficking prevention" budget has gone to arresting adults engaging in consensual sex work, say the researchers.
This is despite the
Article from Latest – Reason.com
Comments
comments