Richard Carranza, the Most Divisive Pro-'Equity' Public Official in America, Resigns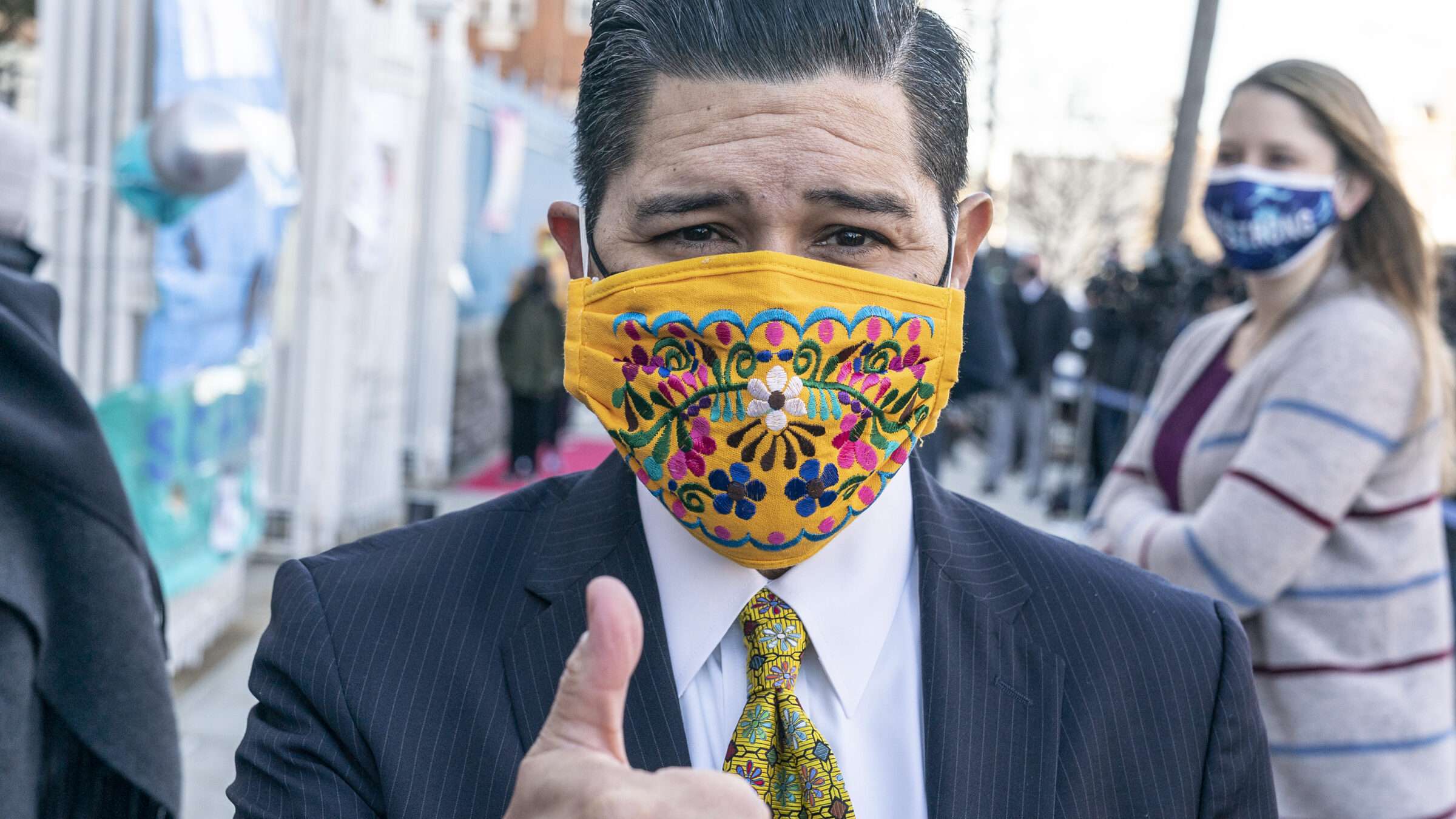 After nearly three years of calling parents racist, New York City Schools Chancellor Richard Carranza today has announced his resignation. Sadly both for the department he misgoverned and the K-12 education consumers in faraway states, Carranza's rotten legacy will surely live on.
After having foisted upon the San Francisco school system a "desegregation" plan that objectively made things worse, Carranza came to New York in 2018 with a single-minded goal: "No, we will not wait to integrate our schools, we will not wait to dismantle the segregated systems we have!"
With 1.1 million students overseen by the New York City Department of Education (DOE), Carranza became arguably the single most influential public official in the United States to embrace the acidic language and outcomes-based approach of equity. Throughout his tenure, he attempted to work backward from perceived markers of success—the city's eight specialized high schools, its Gifted & Talented program, middle schools that use performance criteria in selecting students—and declared them to be edifices of white (or white-adjacent) privilege.
This campaign, incongruent as it may seem, continued unabated during the COVID-19 pandemic, despite the city's notoriously herky-jerky approach to reopening, which has hurt poor and minority students most of all. My oldest daughter today is attending her seventh grade class for the first time since October, and eighth time in 11 months; I count in my inbox more than 80 school emails over that span containing the word "equity." After the ransacking of the Capitol on January 6, Carranza sent us a message emphasizing that "the lives of countless Black Americans have been lost for profoundly less threatening actions than what we saw perpetrated today."
Parents, educators, and public officials who didn't agree with, or even had questions about, Carranza's preferred methods for "dismantling" systemic racism were all too frequently tarred with one of the single most toxic accusations possible in contemporary American life: racist. Here's how he set the tone, in one of his first tweets as chancellor:
WATCH: Wealthy white Manhattan parents angrily rant against plan to bring more black kids to their schools https://t.co/FRjqEsu53v

— Chancellor Richard A. Carranza (@DOEChancellor) April 27, 2018
At a New York City Council meeting in May 2019, in response to a query about scrapping entrance exams to elite high schools, Carranza said: "I can't tell you how many times I hear in this discussion where there's an equation [of] diversity and a lowering of academic students. I will call that racist every time I hear it….So if you don't want me to call you on it, don't say it."
When parents in Queens objected at a January 2020 meeting to Carranza's "restorative justice" policies of easing up disciplinary measures (whose punishments were deemed disproportionately meted ou
Article from Latest – Reason.com
Comments
comments