Bernie Sanders' Alternative to Court-Packing is Almost as Bad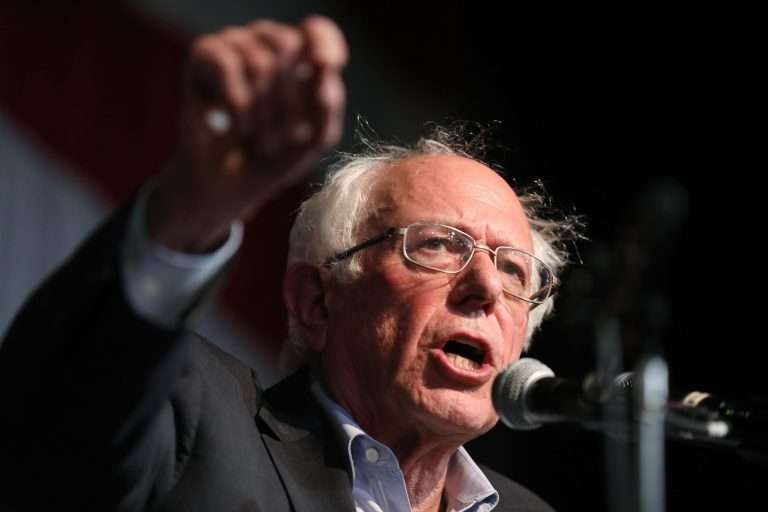 Over the last two years, a debate has arisen on the left over the issue of whether Democrats should try to "pack" the Supreme Court in response to what many see as the GOP's illegitimate appointments of Justices Neil Gorsuch and Brett Kavanaugh. By expanding the size of the Court, advocates hope to add enough liberal justices to reverse the current 5-4 conservative majority on the Court. At least for the moment, Sen. Bernie Sanders is arguably the front-runner for the Democratic  nomination for president. That makes his position on this and other issues all the more important.
The  good news is that Sanders says he is against court packing, which is a contrast to some other current and former Democratic presidential candidates. The bad news is that his alternative plan is almost equally bad. Sanders appears to understand the downward spiral that conventional court-packing is likely to create:
Court-packing, Sanders told MSNBC's Stephanie Ruhle during an event titled "Our Rights, Our Courts," would produce a kind of death spiral for the Supreme Court.

"We add two more judges. The next guy comes in — maybe a Republican — somebody comes in, you have two more," and before you know it, he said, "you have 87 members of the Supreme Court. And I think that delegitimizes the Court."
To my mind, the big problem here is not just "deligitimization" of the Court, but the risk of gutting judicial review by allowing and party that simultaneously controls the presidency and Congress to immediately fill the Supreme Court with its own political allies, thereby ensuring that their preferred policies would get little or no judicial scrutiny. That is what makes court packing qualitatively different from other political maneuvers the two major parties have resorted to in their ongoing struggle over judicial nominations. While Democrats have every right to respond to GOP nomination "hardball" in kind (and vice versa), court-packing would go far beyond that for reasons well explained by liberal legal scholars Noah Feldman and Neil Siegel.
I. Sanders' "Rotation" Proposal
Still, Sanders understands at least some of the risks likely to be created by court-packing, To avoid them, he proposes a plan under which justices can  be "rotated" off the Supreme Court:
But then he suggested another alternative: It may be possible to "rotate judges" off the Supreme Court and onto lower courts.

"A federal judge has a lifetime appointment," Sanders told Ruhle, but the Constitution "doesn't say that lifetime appointment has to got be on the Supreme Court — it's got to be on a federal court."

The Sanders campaign did not respond to a request for comment regarding this proposal.
Instead of adding new justices to the Court, Congress could pass a law removing some of the current justices and transferring them to lower courts (or, alternatively, giving the president the power to do so). Then, the president can appoint new Supreme Court justices who will be more to his or her party's liking. Instead of countering the appointments of Gorsuch and Kavanaugh by creating new Supreme Court seats, this approach would allow Sanders (or some other left-wing president) to simply transfer them to some lower court, and then replace them with liberal justices.
It isn't hard to see how this plan could easily lead to the same sort of spiraling dynamic as court packing. Imagine Sanders gets elected president in 2020 and—with the help of a Democratic Congress—sends Gorsuch and Kavanaugh to judicial purgatory. Perhaps they end up being consigned to a specially created federal court that considers weighty matters such as appeals of tickets issued to vehicles illegally parked on federal government property. Meanwhile, their Supreme Court seats get taken by newly appointed liberal justices.
How would the next GOP president and Congress respond? Most likely they would do the same thing to two (or more) liberal justices. Perhaps Elena Kagan and Sonia Sotomayor end up joining Gorsuch and Kavanaugh as parking ticket court judges. Meanwhile, two new conservative justices take their seats. Of course, the next Democratic president backed by a congressional majority would retaliate in kind, and so on.
The end result would be the neutering of the courts as a check on the power of any president backed by a congressional majority, which is exactly the risk created by conventional court-packing. Indeed, justices would hesitate to get on the bad side of almost any president, for fear that
Article from Latest – Reason.com
Comments
comments