House Impeachment Managers and Trump's Defense Lawyers File their Impeachment Trial Briefs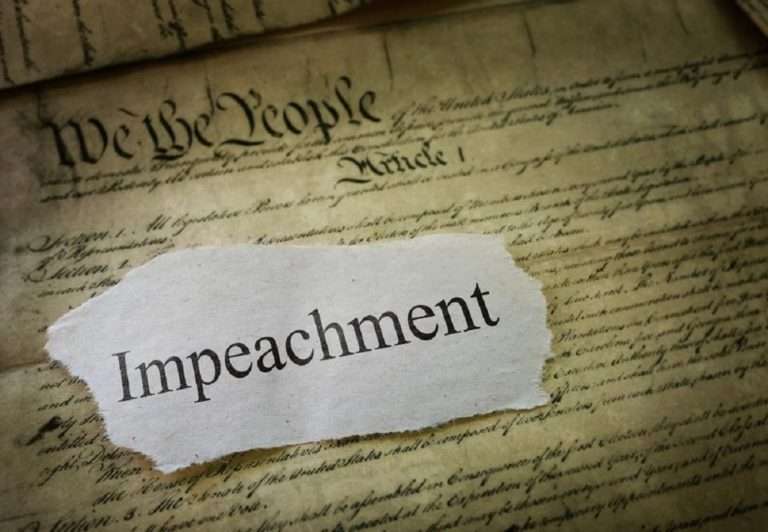 This morning, both the House impeachment managers and Donald Trump's defense lawyers filed their respective trial briefs. The House brief is available here, and the defense brief here.
The House brief is an impressive and thorough analysis of both the facts leading up to the January 6 attack on the Capitol, and the various legal issues involved. On the former, it is worth emphasizing, as the brief does that the relevant evidence includes not just Trump's January 6 speech to the crowd that later attacked the Capitol, but his previous history of making bogus accusations of election fraud and condoning violence by his supporters. It is the combination of all three which makes Trump culpable, and which led some of his supporters to reasonably assume that he wanted them to attack the Capitol. As the brief notes, many of the Capitol rioters have explicitly said they did what they did because that's what they thought that's what Trump wanted.
The House brief also effectively addresses both of the major legal defenses offered by Trump's supporters: that a conviction would undermine freedom of speech, and that it is unconstitutional to try a former president. I have previously written about both issues at length (e.g., here, here, and here), and won't go over them in detail in this post. To my mind, the best short analyses of these two issues are by my Volokh Conspiracy co-blogger Keith Whittington (see here and here). Keith's writings are—deservedly—cited repeatedly in the House brief (which also includes some citations to writings by other VC writers, including a couple of my own posts).
By contrast with the House brief, the defense brief is short and mostly consists of assertions unsupported by either evidence or or legal argument. These flaws may reflect the fact that Trump's current lawyers only took over the case yesterday, after he parted ways with his original legal team over the weekend.
The brief contains a few notable whoppers, such as the claim that "[i]nsufficient evidence exists upon which a reasonable jurist could conclude that the 45th President's statements [about the election results] were accurate or not, and he therefore denies they were false." This simply ignores the overwhelming evidence of rulings by numerous courts rejecting Trump's bogus claims of election frau
Article from Latest – Reason.com
Comments
comments