New Hampshire's Supreme Court Lawsuit Seeking to Prevent Massachusetts from Taxing NH Residents Working Remotely for Massachusetts Firms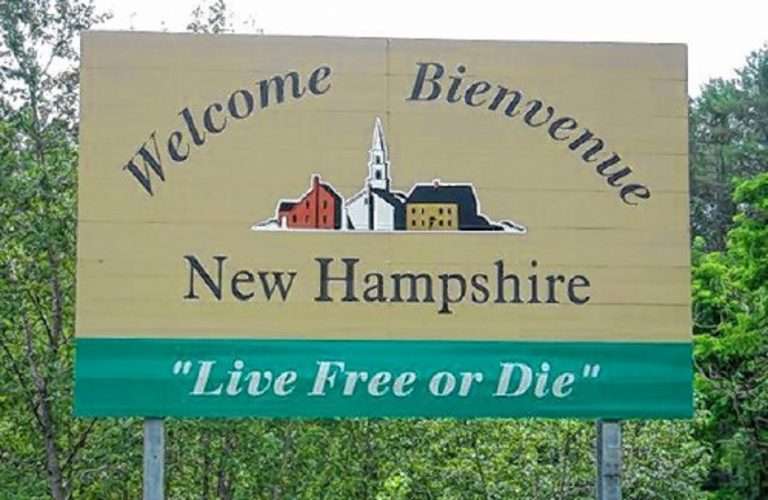 When the Supreme Court rejected Texas' lawsuit seeking to overturn the election results in Pennsylvania and other swing states last month, many people probably thought we have heard the last of the Supreme Court's "original jurisdiction" over cases filed by one state against another, for a long time to come. But there is in fact another such case on the Court's docket: New Hampshire v. Massachusetts. Like Texas, New Hampshire filed its case directly in the Supreme Court, because the Constitution gives that court original jurisdiction over cases filed by one state against another. Unlike the "Texas Turkey," this case has some real merit, and also has important implications for the future of American federalism. If not for commentators' focus on more dramatic recent events, the case would have attracted a lot more attention than it has so far.
Boston Globe columnist Jeff Jacoby, has a helpful summary of how the case came about:
Freedom from income taxes is a New Hampshire delight: The Granite State is one of nine that don't tax ordinary income. Of course, that benefit doesn't apply to New Hampshire residents who commute to work across the Massachusetts border. Income earned inside Massachusetts by an out-of-state resident is subject to Massachusetts taxes.

What about a New Hampshire resident who used to commute to Massachusetts?

A no-brainer, surely. If you don't live in Massachusetts, and you no longer work in Massachusetts, then Massachusetts has no right to tax your earnings. What could be more self-evident?

Until last spring, that was the law…

Then came the pandemic. Massachusetts declared an emergency and ordered non-essential workplaces to close. Many of the 84,000 New Hampshire residents who had been commuting to jobs in the Bay State switched to working from home. Under the rule that had been in place for decades, Massachusetts could no longer tax their income.

So it invented a new rule.

In April, the Department of Revenue published an "emergency regulation" declaring that any income earned by a nonresident who used to work in Massachusetts but was now telecommuting from out of state "will continue to be treated as Massachusetts source income subject to personal income tax." For the first time ever, Massachusetts was claiming the authority to tax income earned by persons who neither lived nor worked in Massachusetts.

Not surprisingly, New Hampshire strenuously objected to its neighbor's unprecedented tax grab. When Massachusetts refused to reconsider, New Hampshire turned to the Supreme Court, which adjudicates lawsuits between states. The justices are expected to decide this month whether to take the case.
While the new Massachusetts regulation is supposed to be only an "emergency" measure, the state has repeatedly extended it. Moreover, instead of helping to combat the Covid pandemic, the Massachusetts regulation actually exacerbates it, by increasing the cost of working from home (which state authorities otherwise encourage because it reduces the risk of spreading the disease). The state could just as easily claim it is fighting the pandemic by imposing a tax on home food deliveries to New Hampshire residents who used to dine out at restaurants in Massachusetts (thereby enabling the state to regain some of its normal pre-pandemic restaurant tax revenue), or on the use of home Wi-Fi systems by New Hampshire workers who previously used networks in offices located in Massachusetts.
New Hampshire's  motion for leave to a file a complaint in the Supreme Court outlines two theories as to why the Massachusetts rule is unconstitutional: it violates the Dormant Commerce Clause (which prevents states from regulating and taxing economic activity beyond their borders), and the Due Process Clause of the Fourteenth Amendment, which has long been held to bar state taxation of people who neither live nor work within its borders. Both arguments build on one of the bedrock principles of American federalism: that state sovereignty is territorial in nature. States do not have the power to regulate and tax activity beyond their borders.
In its reply, Massachusetts relies heavily on the argument that the new tax rule is just an "emergency" measure limited to preserving the pre-crisis taxation status quo, and thus does not unduly burden interstate comme
Article from Latest – Reason.com
Comments
comments